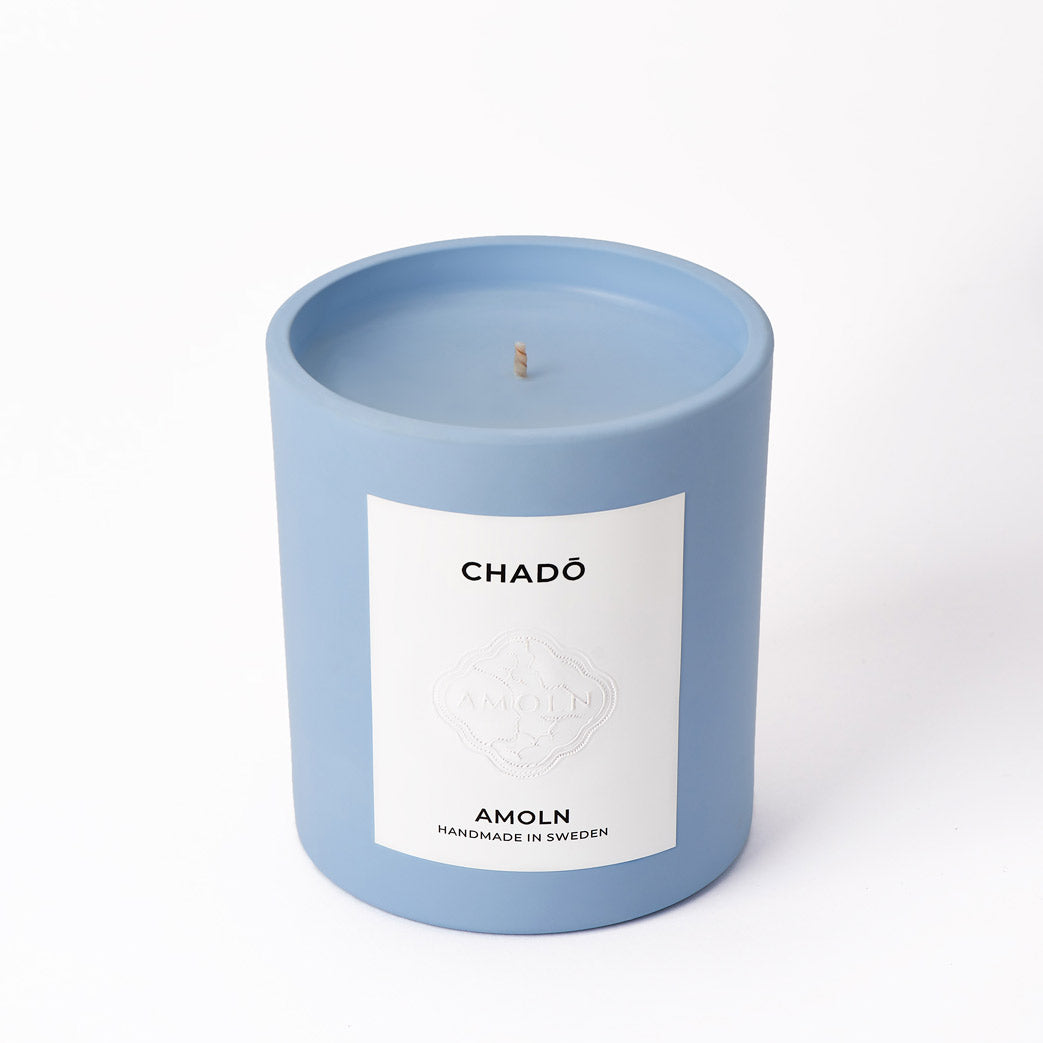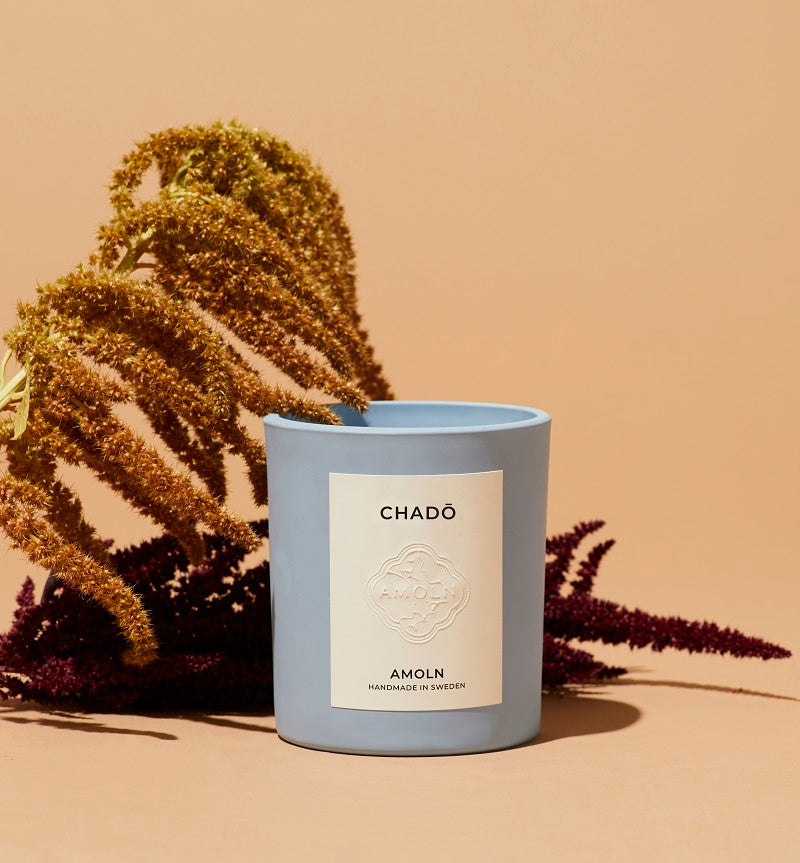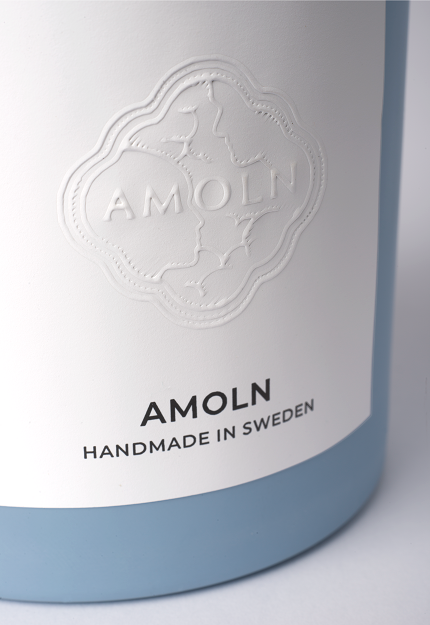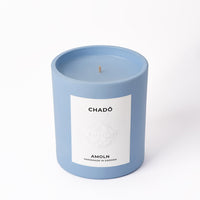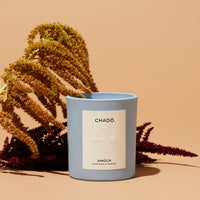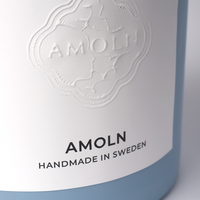 The essence and art of a traditional Japanese tea ceremony. Prepare yourself for a sojourn, savouring green tea, Japanese neroli, the clouds of Okinawan flowers, and guaiac wood.
As a time-honoured Japanese tea ceremony, Chadō (茶道) symbolizes a true Zen thought process, tranquillity, mindfulness, simplicity and beauty in imperfections. Amoln's Chadō brings Japanese tea ceremony experiences to your surroundings through sophisticated green tea scents and Japanese neroli–usually spotted lingering around traditional tea rooms. Guaiac wood, cloves and assorted garden flowers from Okinawa, found in accompanying ceremonial morsels, complete the journey of inner peace and calmness.
*Due to natural ingredients, wax surface could frost if exposed to certain lighting and temperature. 
280G | 10 OZ
H: 10 cm | 3,95 inches
∅: 8,8 cm | 3,5 inches