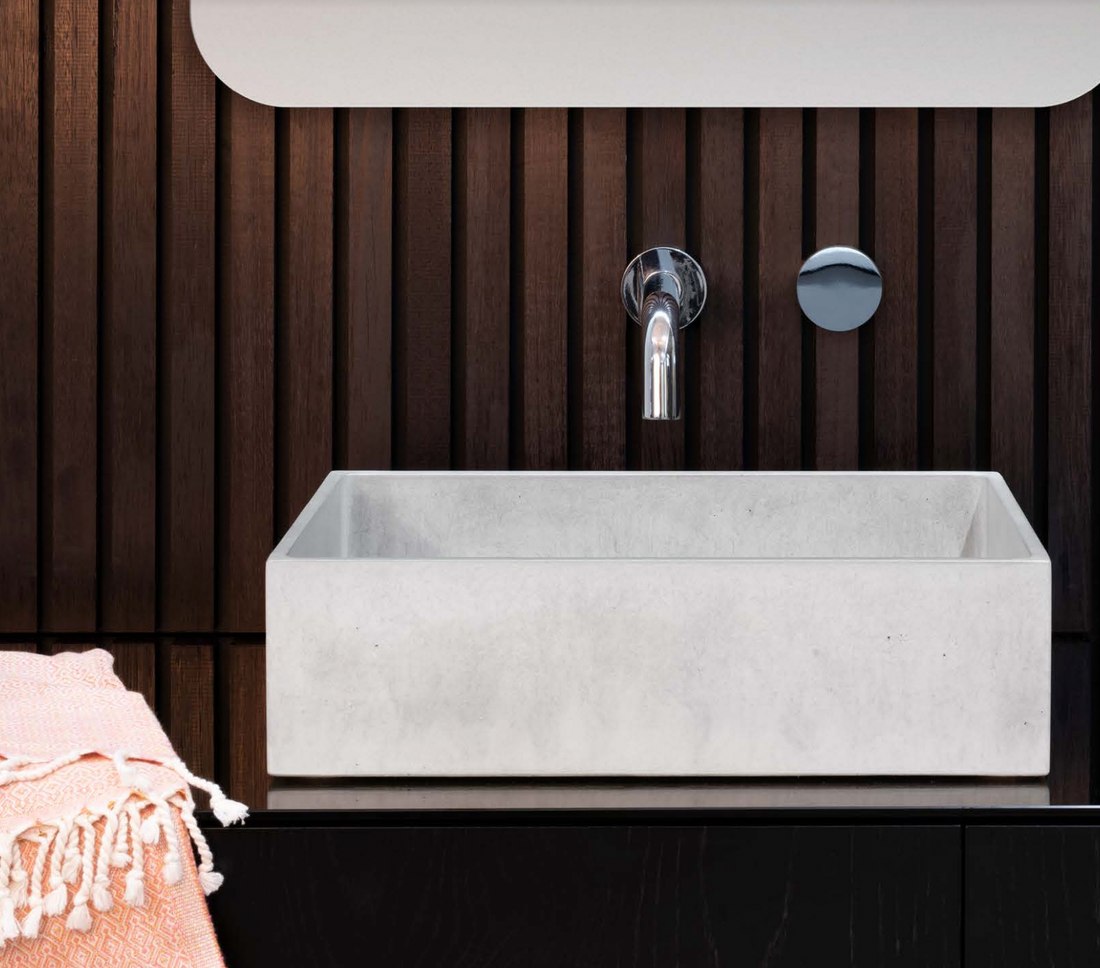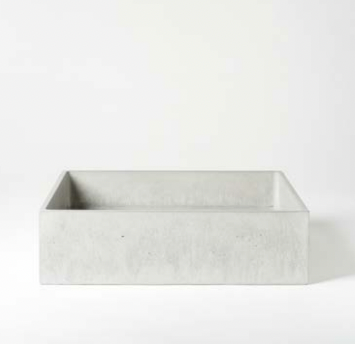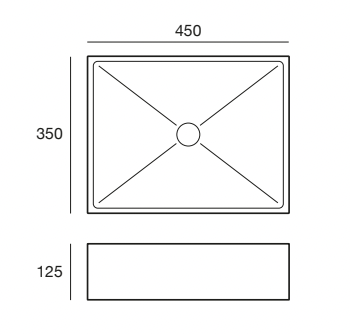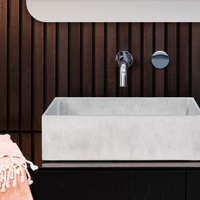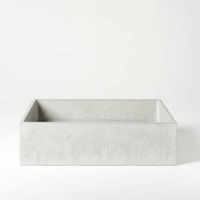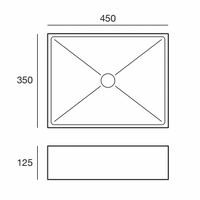 Pared down to the essence, these basins will be at home in even the modernist architecture. Clean and elegant in shape, tactile and natural to touch.
- ECC Concrete
- 450 x 350 x 125mm
- 40mm Waste
- No Overflow
Material: Engineered cementitious composite (ECC). This is concrete with high performance in flexural strength and ductility; achieved by a high density material design and internal reinforcement fibres. 
Available in all Meek finishes for concrete.