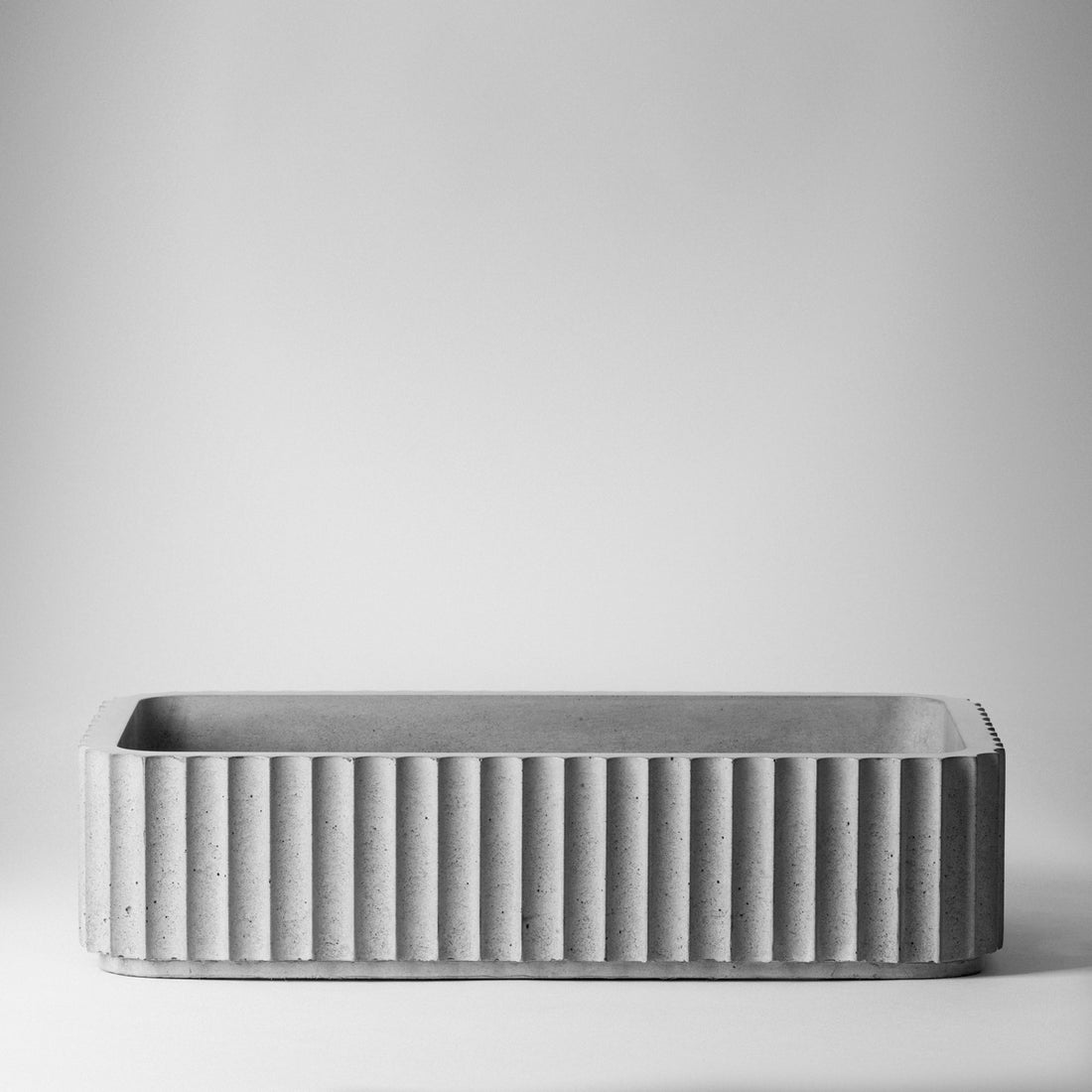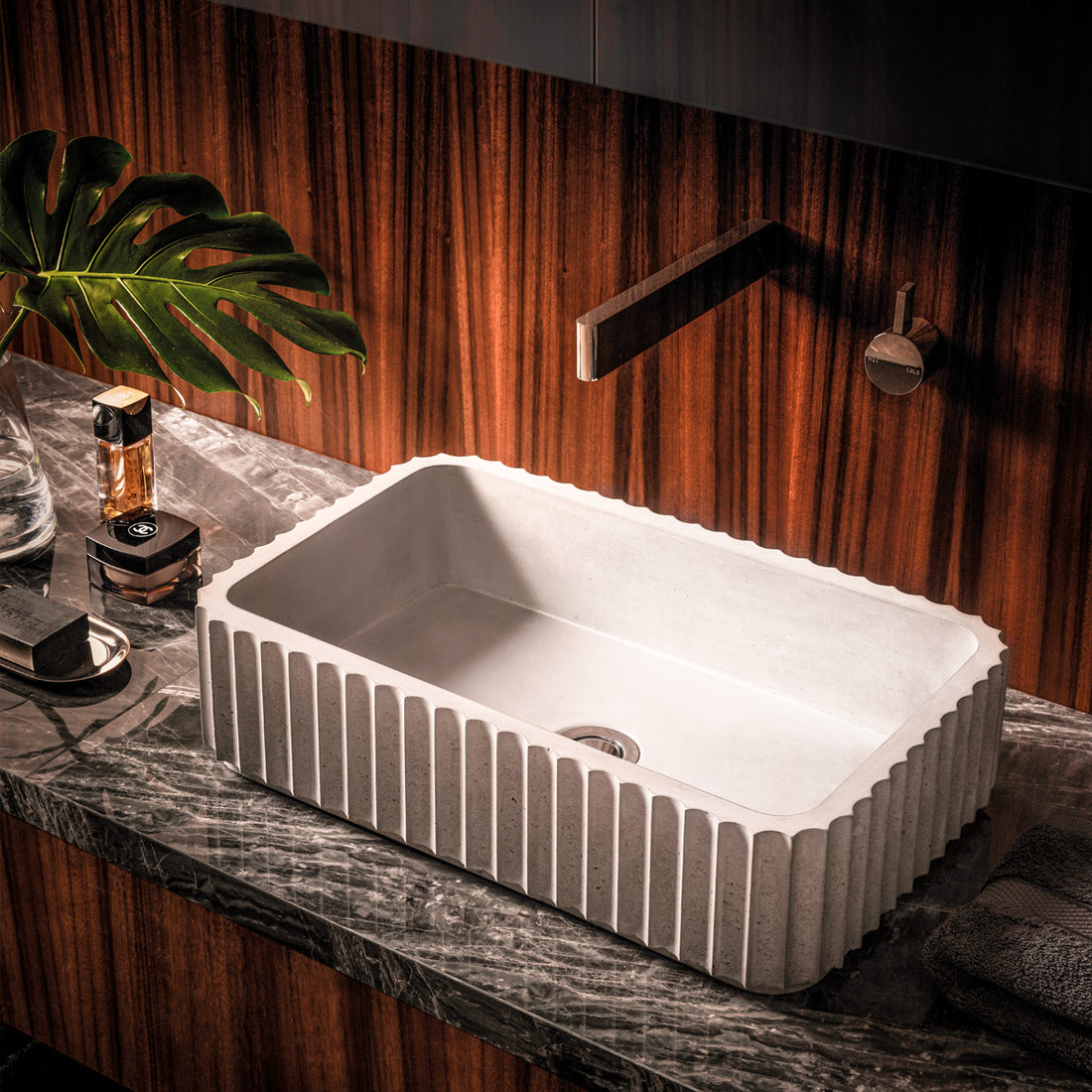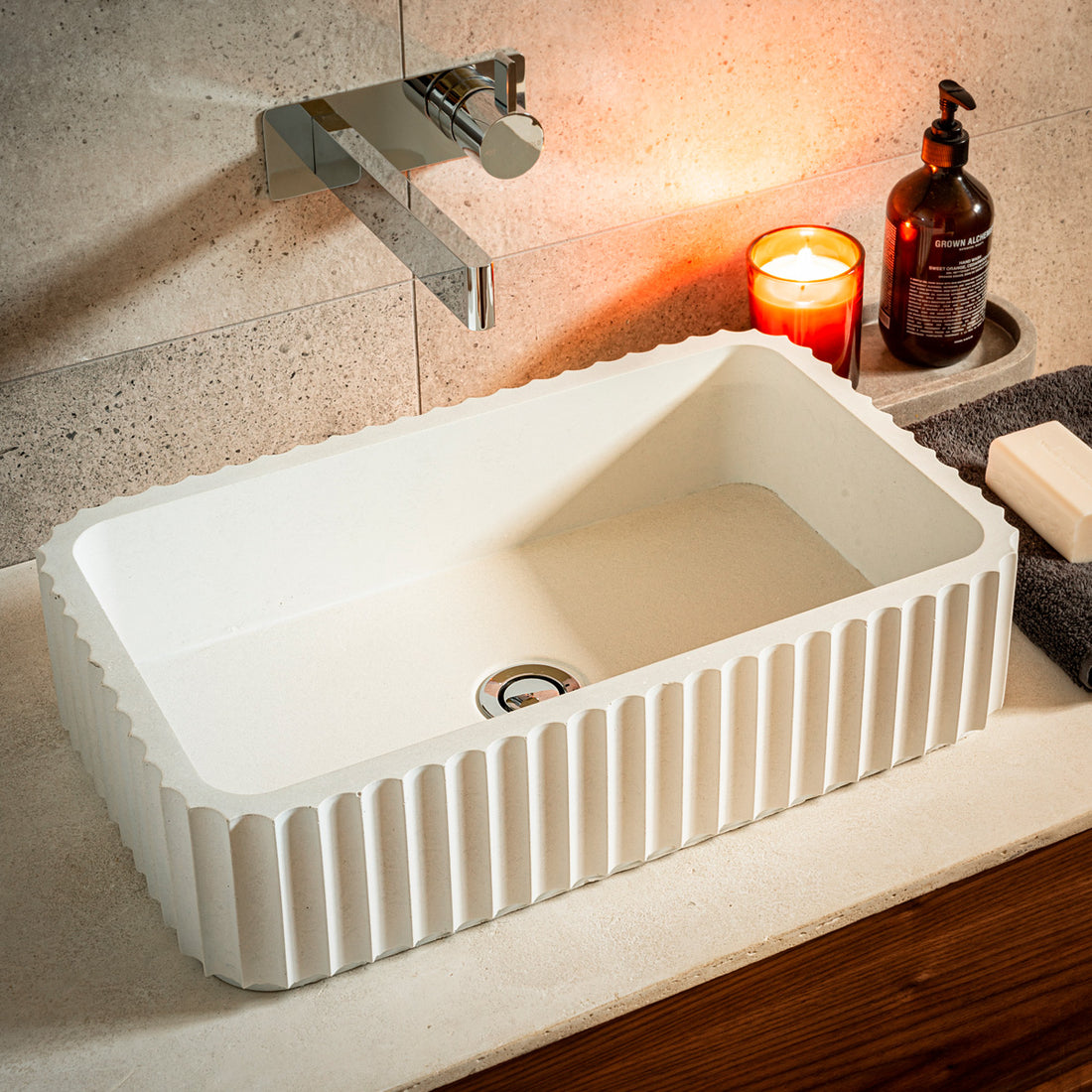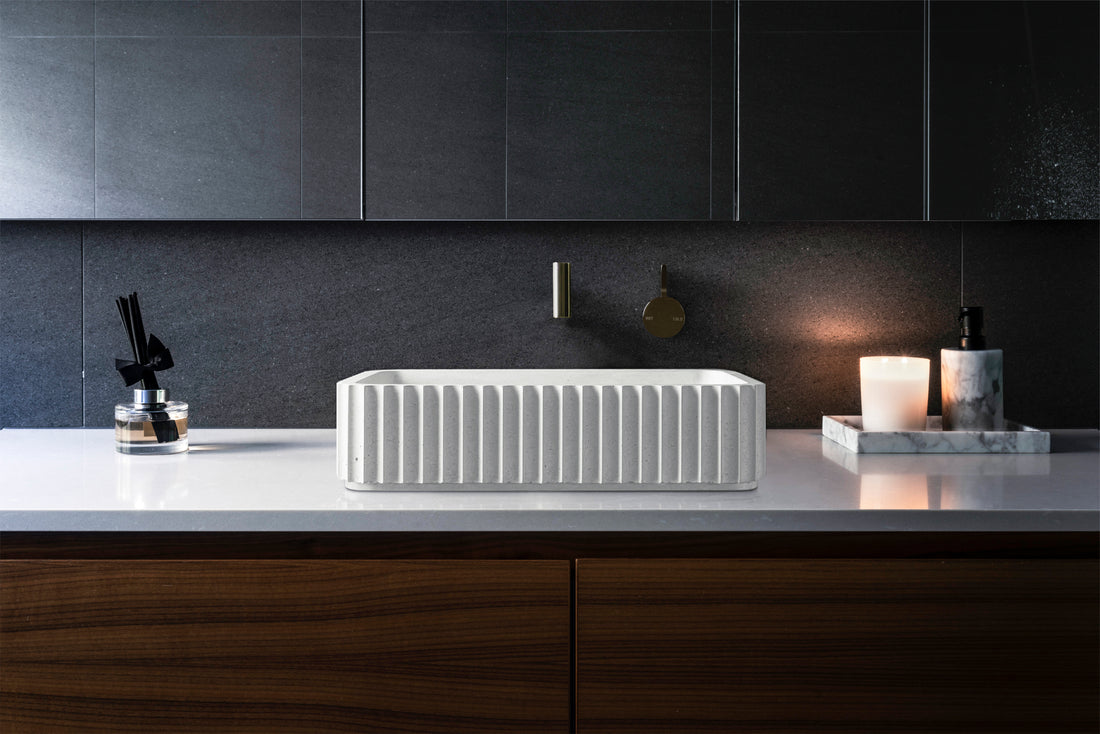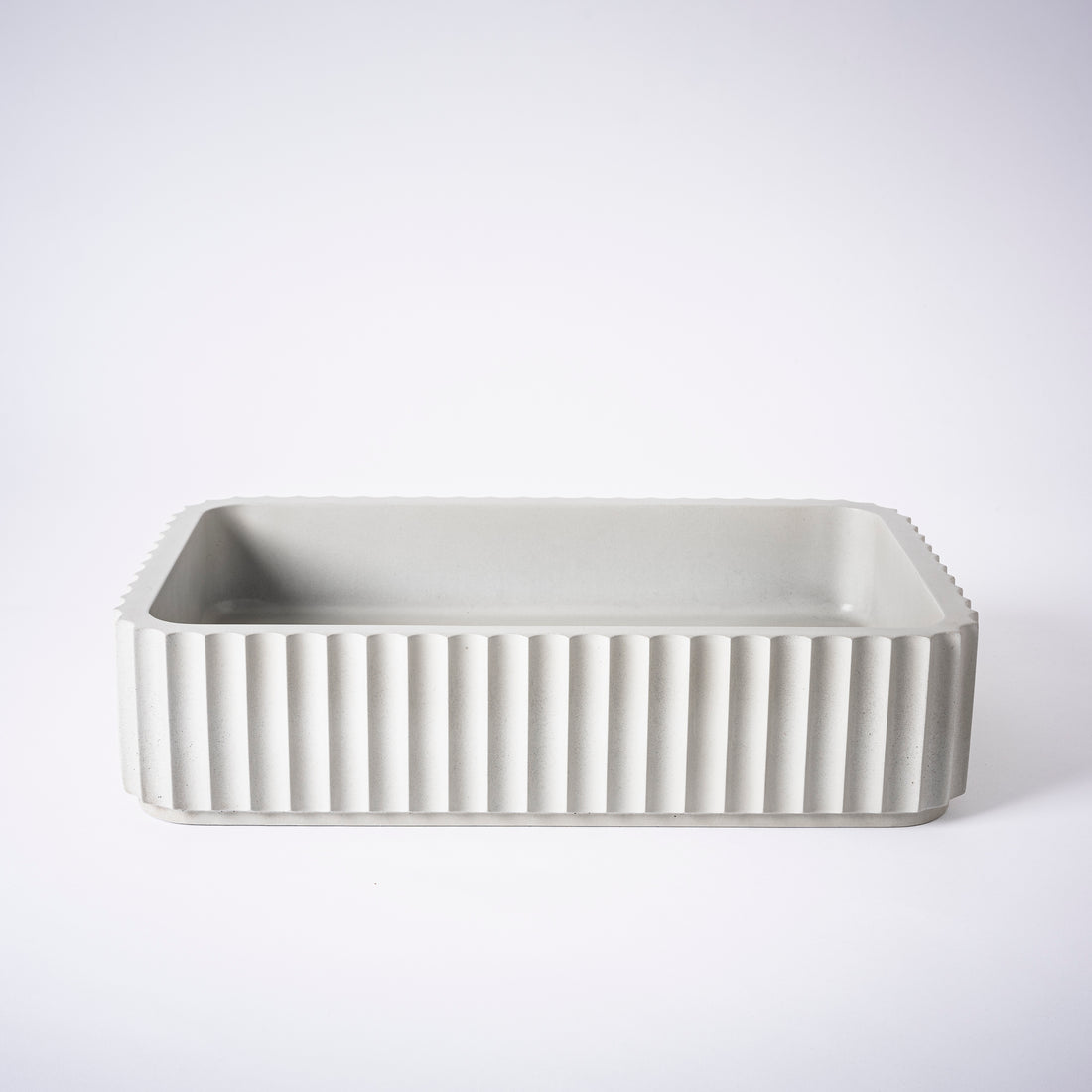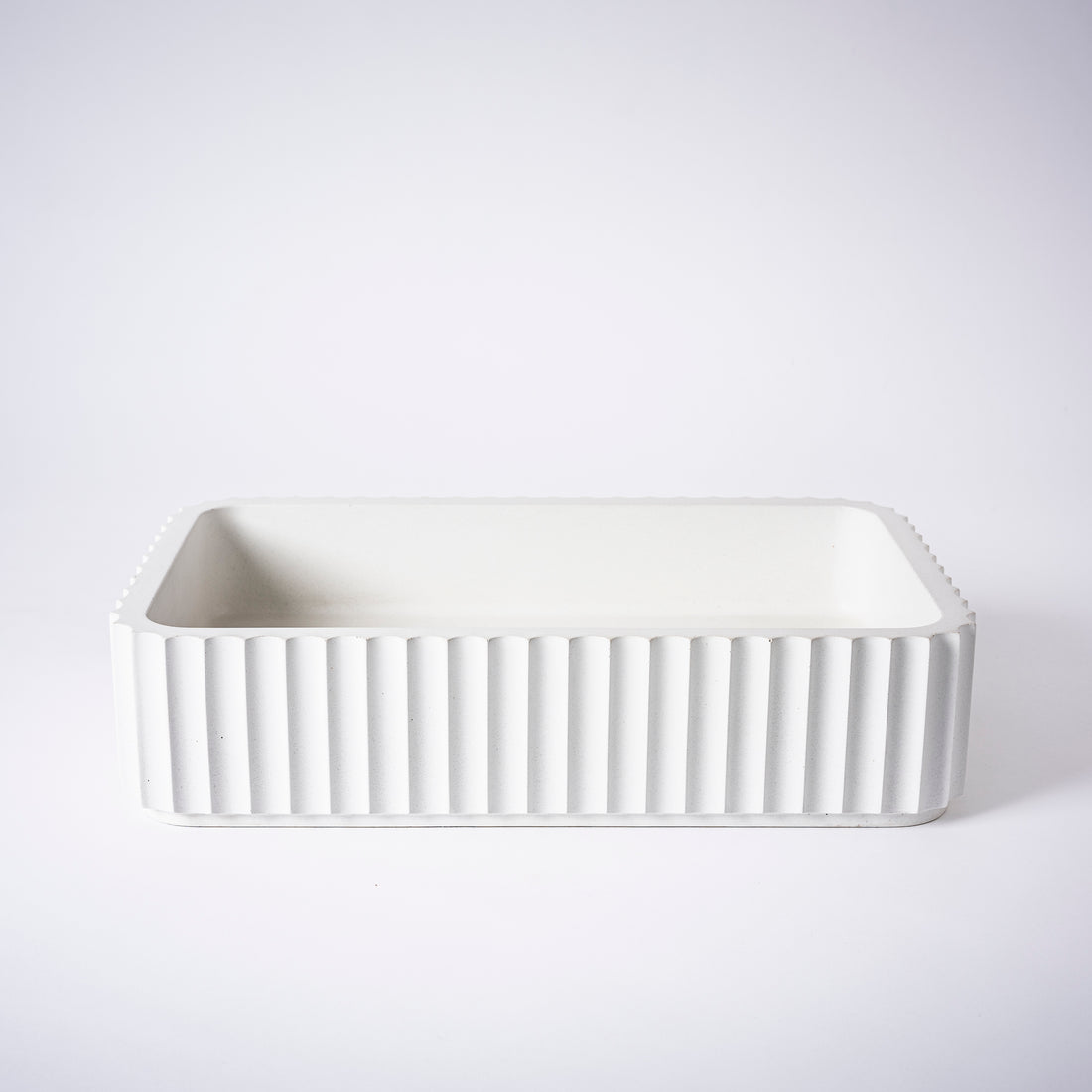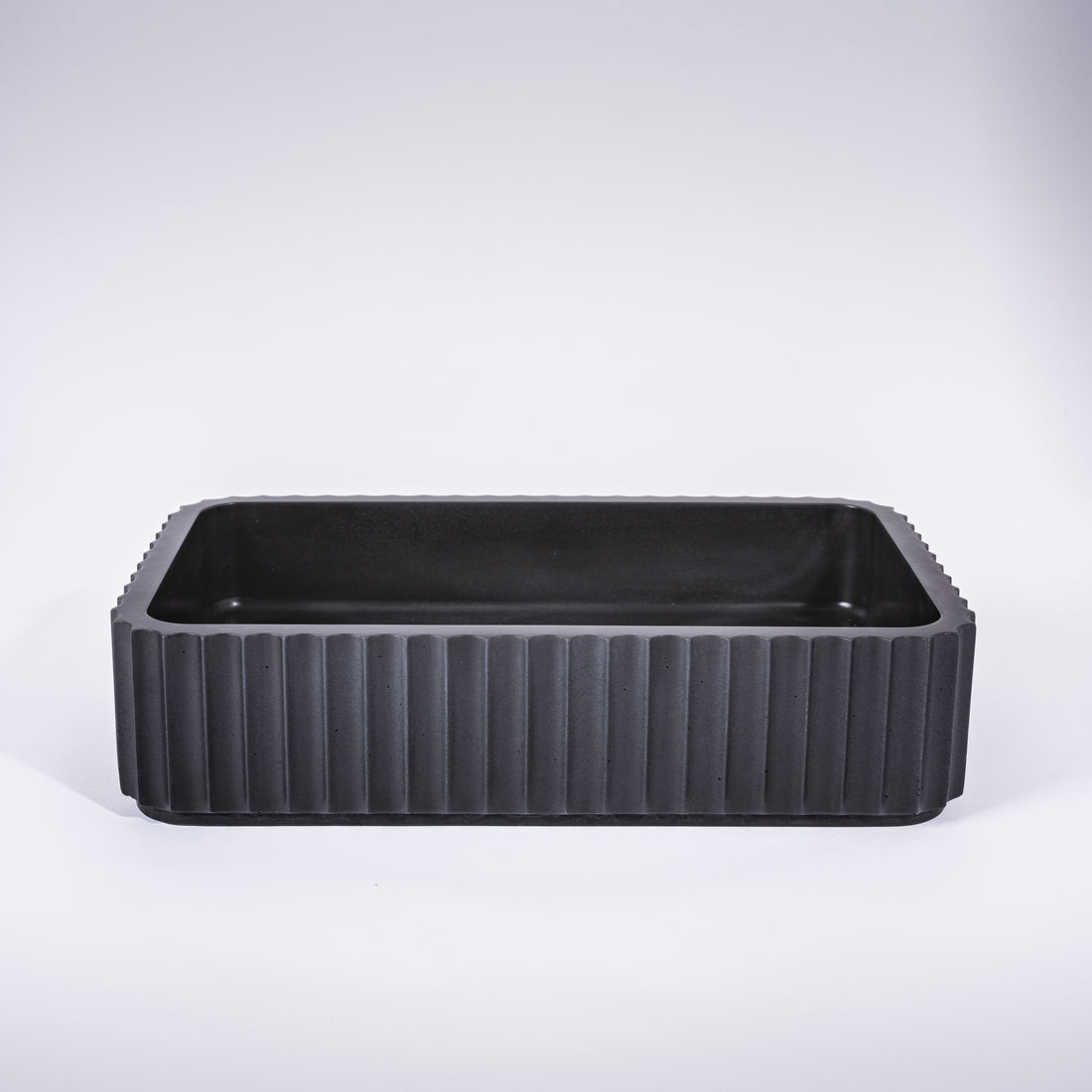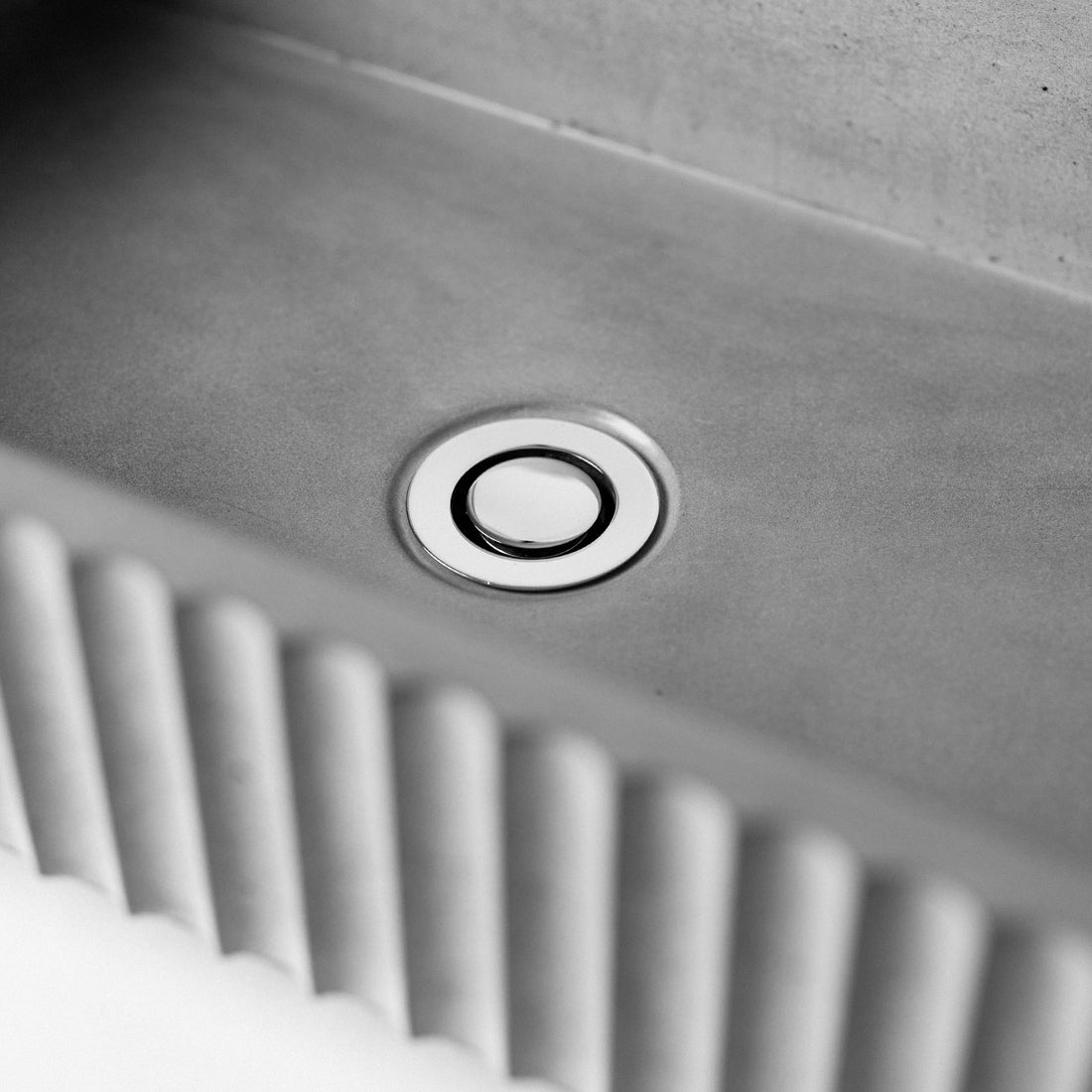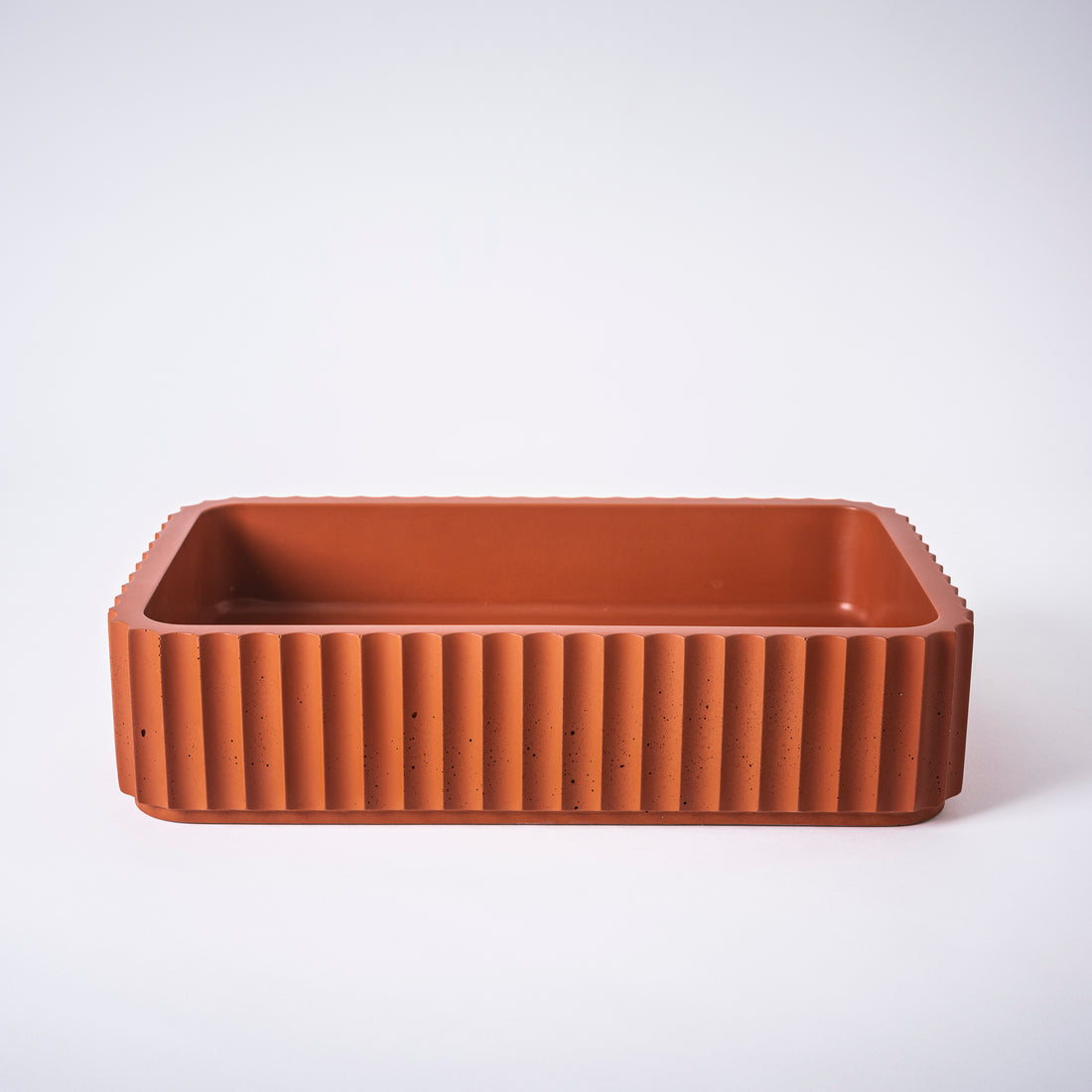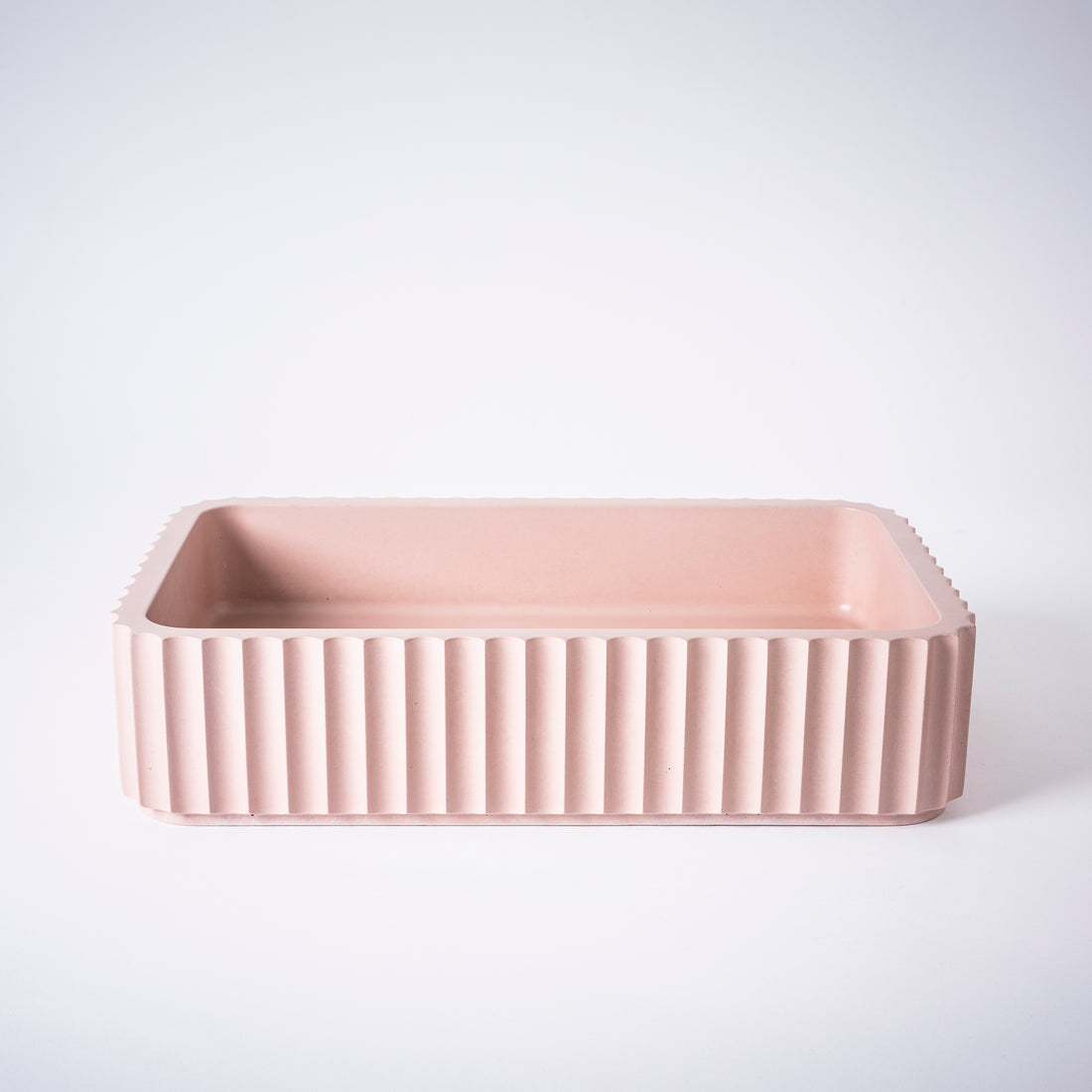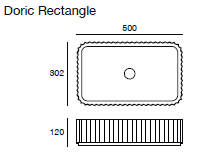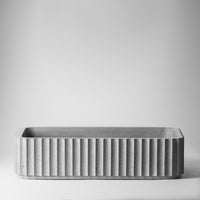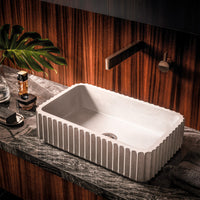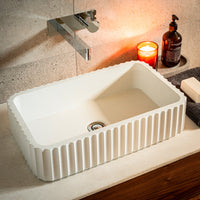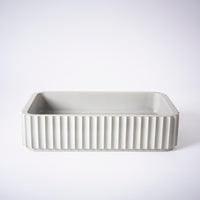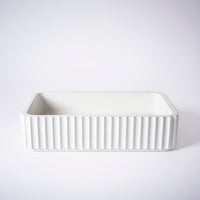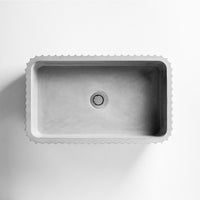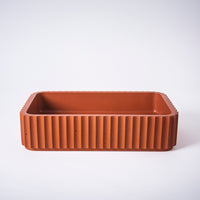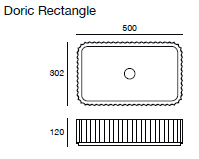 MEEK BATHWARE Doric Basins - Rectangle
The Doric basins take a strong design cue from ancient columns of Greece and Italy. Their fluted profiles embody the historic architectural significance of their material.
Available in round and rectangular formats.
Engineered cementitious composite (ECC). This is concrete with high performance in flexural strength and ductility; achieved by a high density material design and internal reinforcement fibres.
Designer:
Michael Mitris
Specifications:
Above counter sink without overflow
Dimensions for rectangle model:
mm 398W x 398D x 110H
Weight: 15kg approx.
 *This price includes freight
Related products:
Meek Bathware Doric Basins - Round
Meek Bathware Doric Pedestal - Round
Meek Bathware Doric Pedestal - Rectangle
Meek Bathware Doric Wall Hung Vanity Basins - Single or Double Sinks
Meek finishes:
Off White / Mid Grey / Charcoal Black