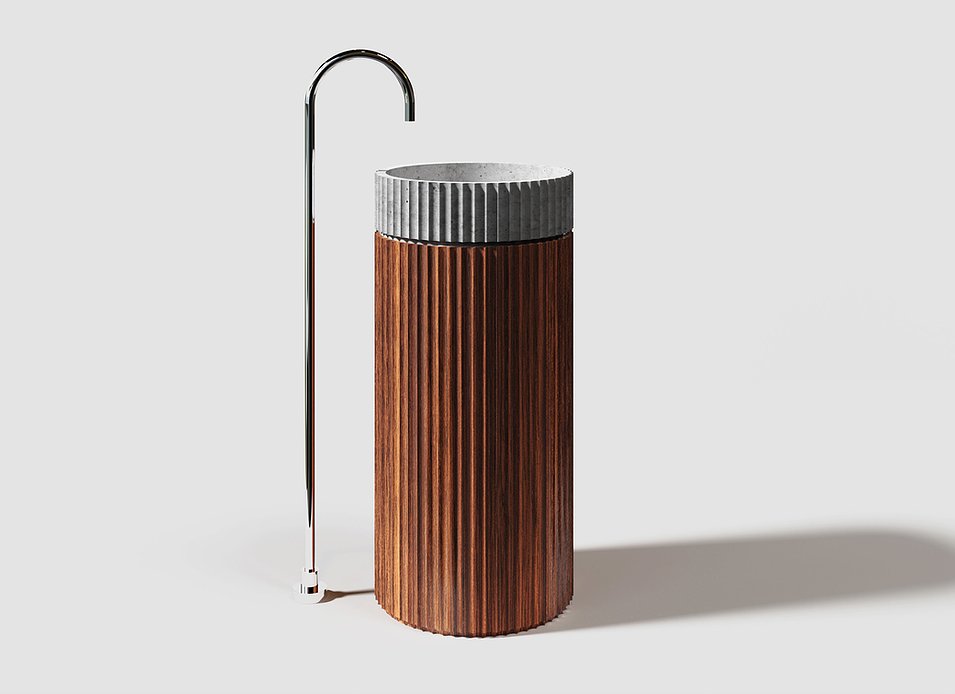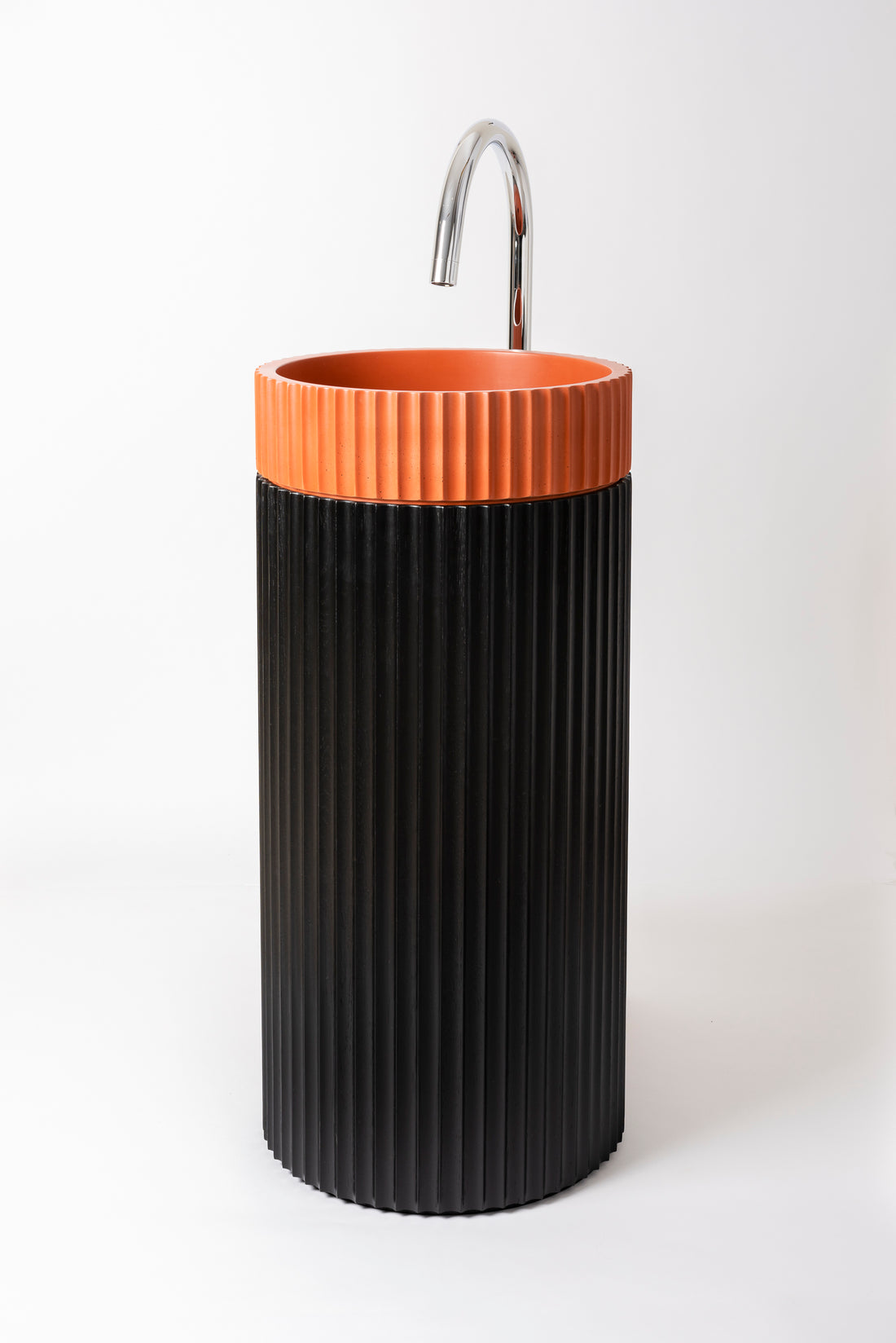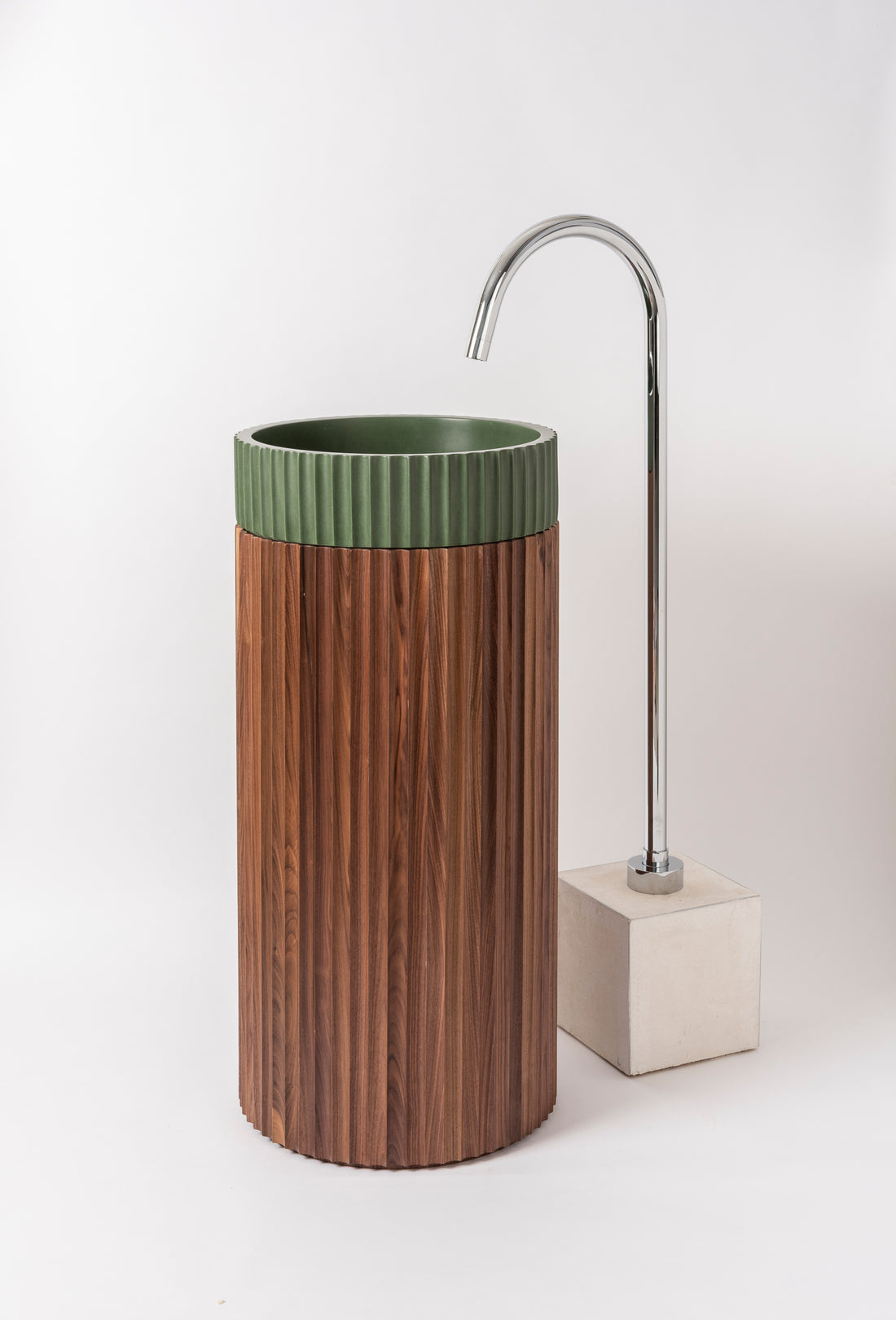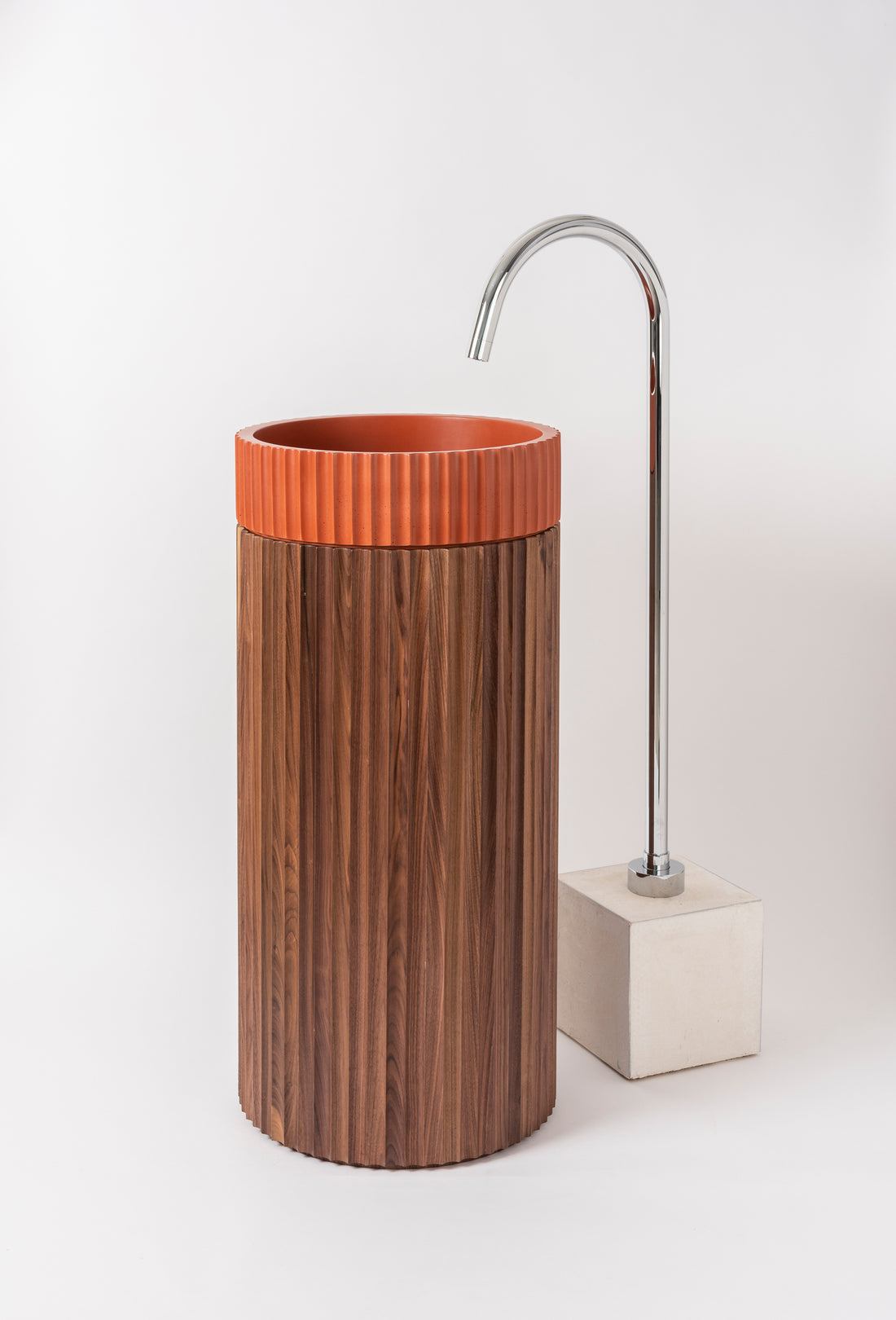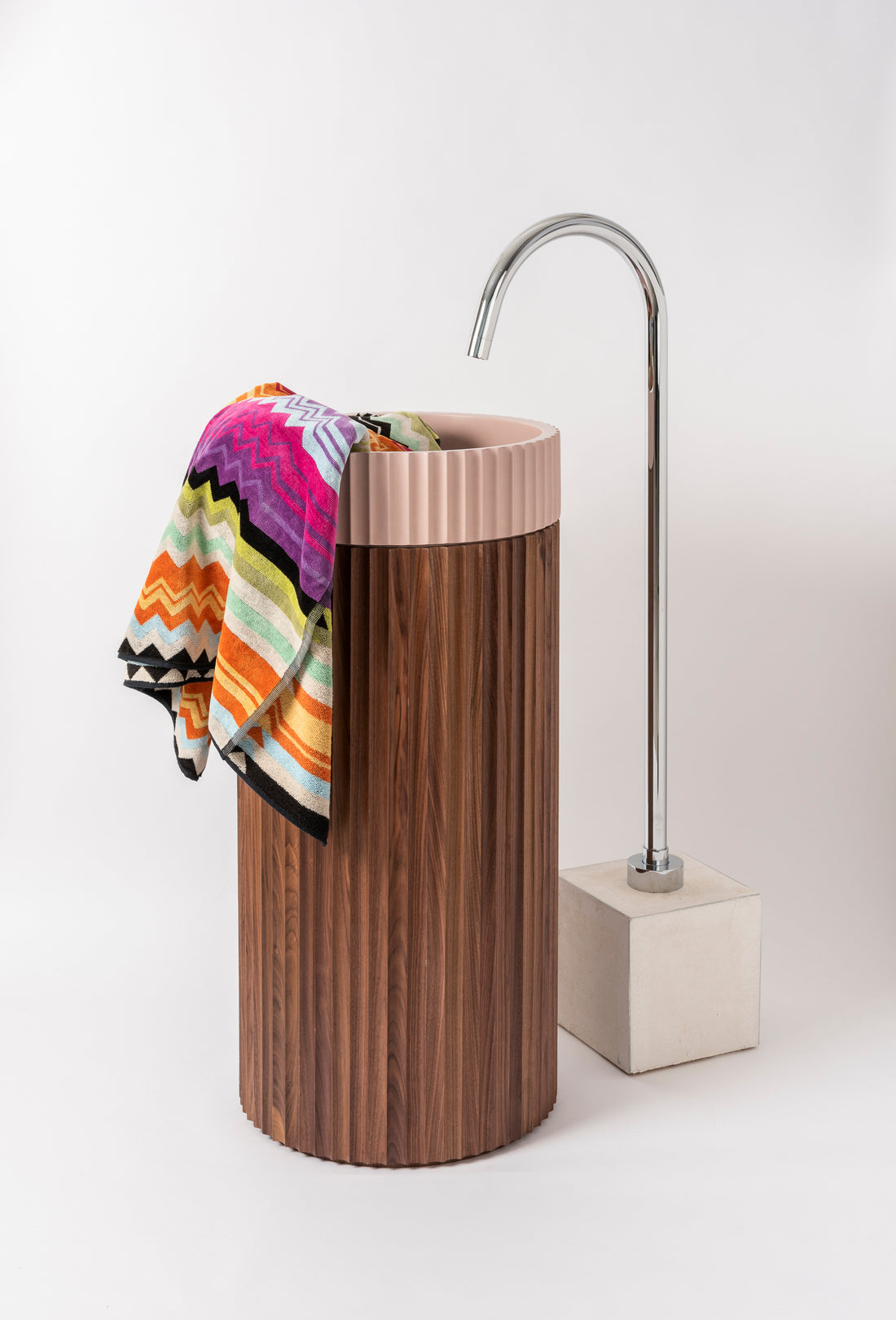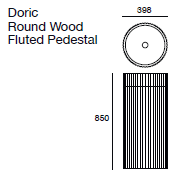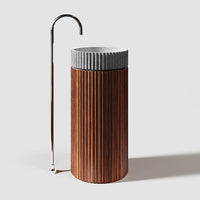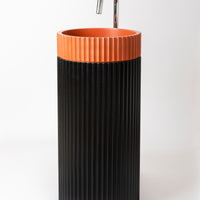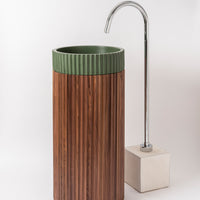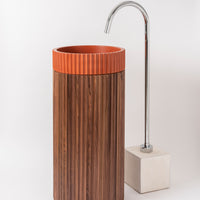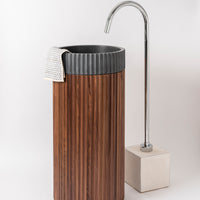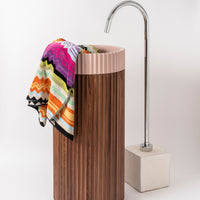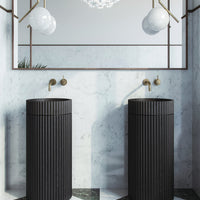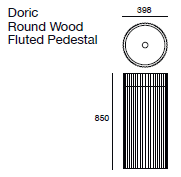 MEEK BATHWARE Doric Pedestal Basin - Round
The Doric pedestal is inspired by the classic ancient Greek column designs. Doric pedestal is made with CNC and hand work using solid block-staved American Oak. The timber is hand sanded and treated with a protective coating providing a rich silky finish. Doric Pedestals are available in rectangular and round forms.
Engineered cementitious composite (ECC). This is concrete with high performance in flexural strength and ductility; achieved by a high density material design and internal reinforcement fibres. Set on a base of solid block-staved American Oak.
Designers:
Michael Mitris & Joshua Gullaci
Specifications:
Pedestal basin without overflow
Dimensions for Circular model - mm 398W x 398D x 850H
Weight: 50kg approx.
Related Products:
Meek Bathware Doric Basins - Round
Meek Bathware Doric Basins - Rectangle
Meek Bathware Doric Pedestal - Rectangle
Meek Bathware Doric Wall Hung Vanity Basins - Single or Double Sinks
Meek finishes:
Basin
Off White / Mid Grey / Charcoal Black
Pedestal
Light Oak / Burnt Oak  / Ebonized Oak
***
Doric Pedestal Round Basin Base Variants:
- Concrete Base = $ 3,590.00
- Oak Wood Base = $ 7,900.00