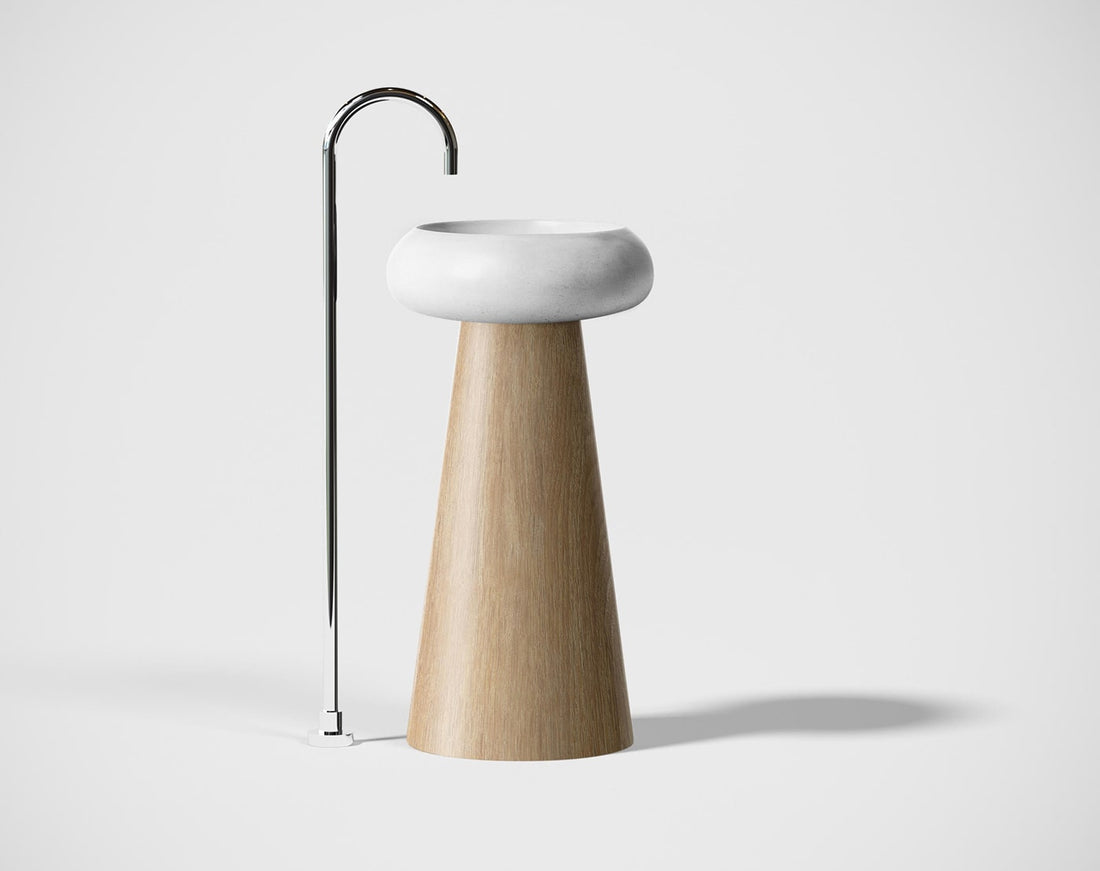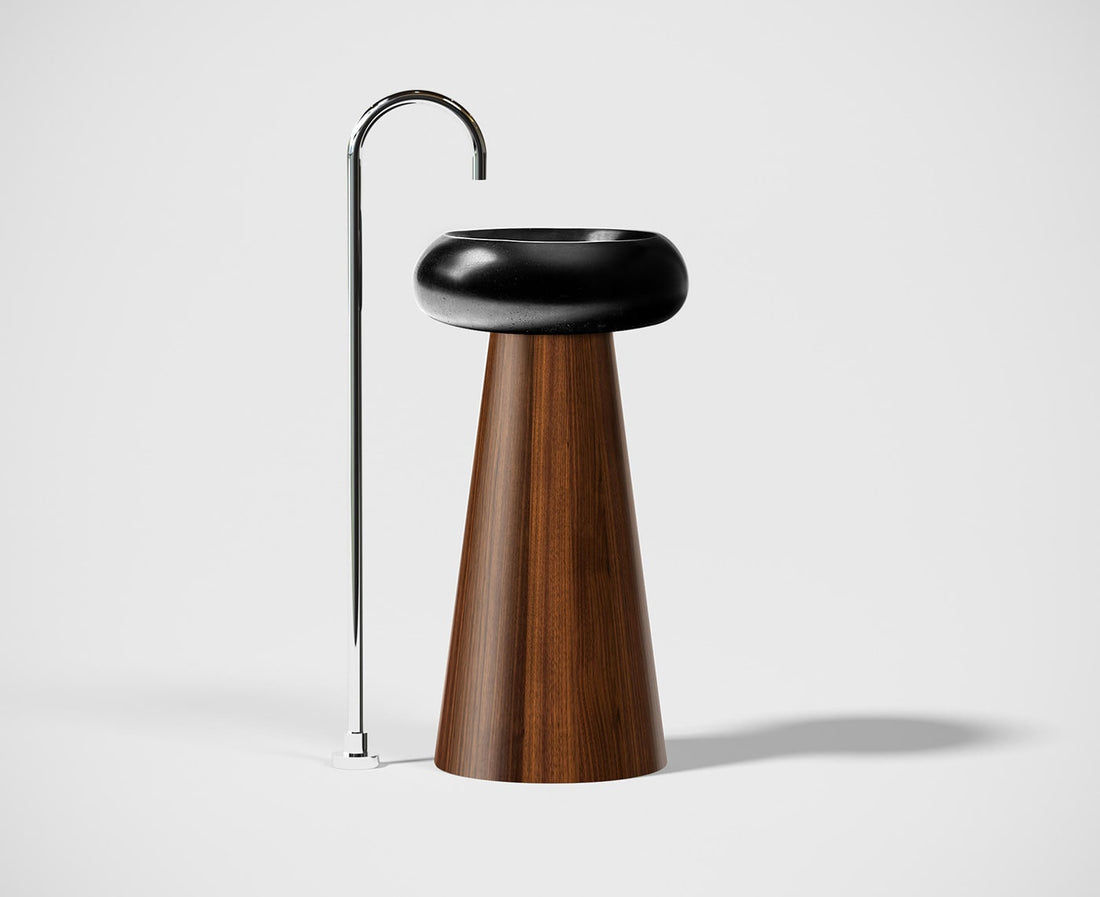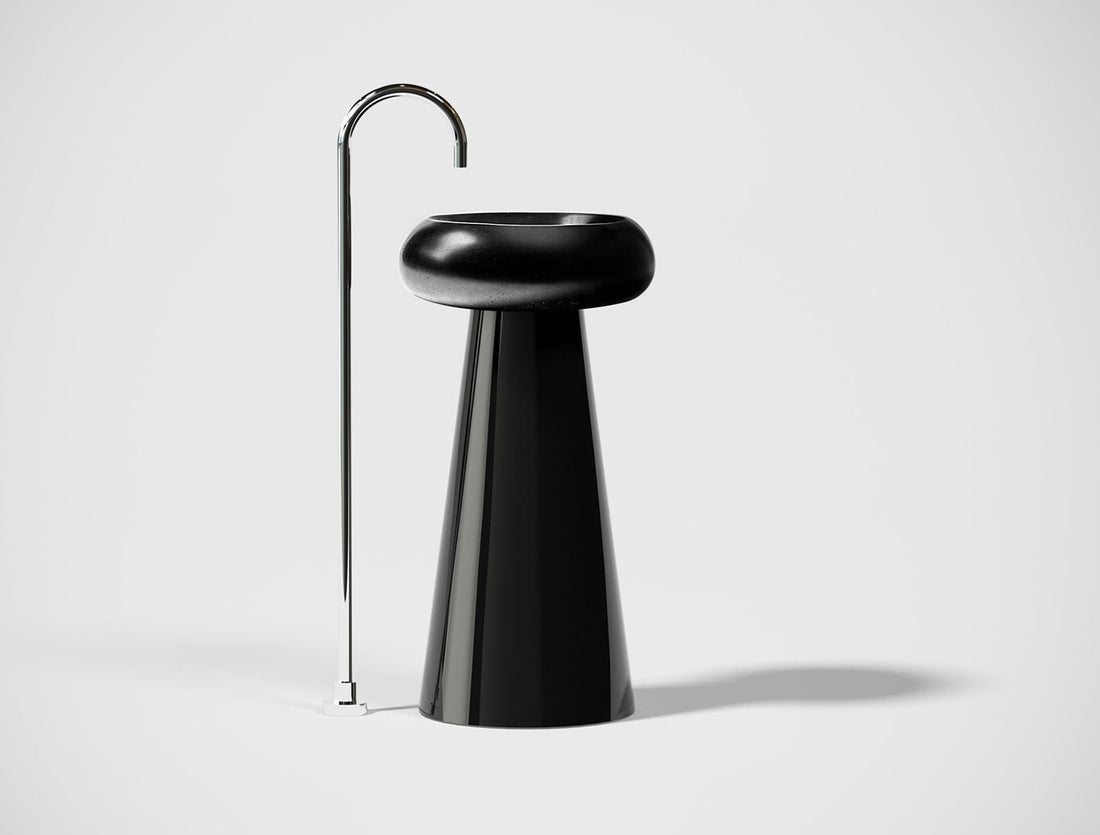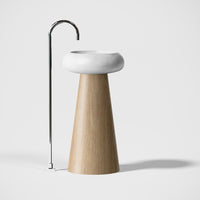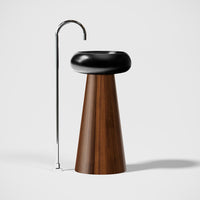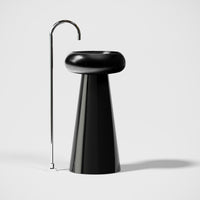 MEEK BATHWARE Zaftig Pedestal
A sturdy stance for a solid basin. Zaftig pedestal is made of block-staved American Oak. It is carved to shape using a combination of CNC work and lathing by hand. The timber is finished with oil; both to protect and provide a smooth, rich lustre. Available in burnt oak, light oak and ebonized oak.
Engineered cementitious composite (ECC). This is concrete with high performance in flexural strength and ductility; achieved by a high density material design and internal reinforcement fibres. Set on a base of solid block-staved American Oak.
Designer:
Joshua Gullaci
**PRODUCT IN STOCK AND AVAILABLE FOR PICK ONLY**
**KINDLY CONTACT OUR STORE FOR DETAILS**
Specifications:
Pedestal basin without overflow
Dimensions: mm 450 Ø x 850H
Weight: 80kg approx.
Related Products: Zaftig Basins
Meek finishes:
Basin
Off White / Mid Grey / Charcoal Black
Pedestal Base
Light Oak / Burnt Oak / Ebonized Oak
**PRODUCT IN STOCK AND AVAILABLE FOR PICK ONLY**