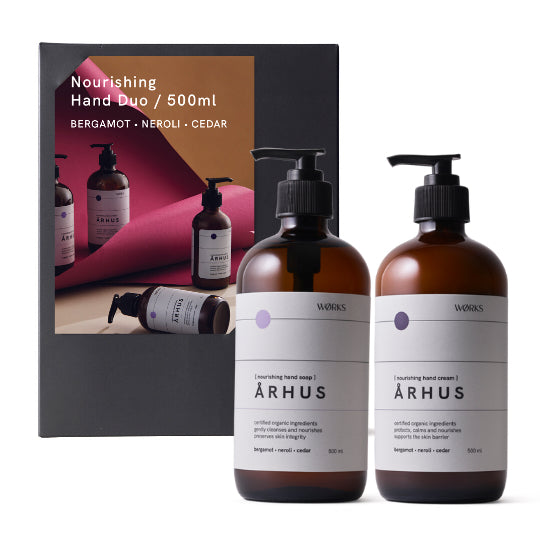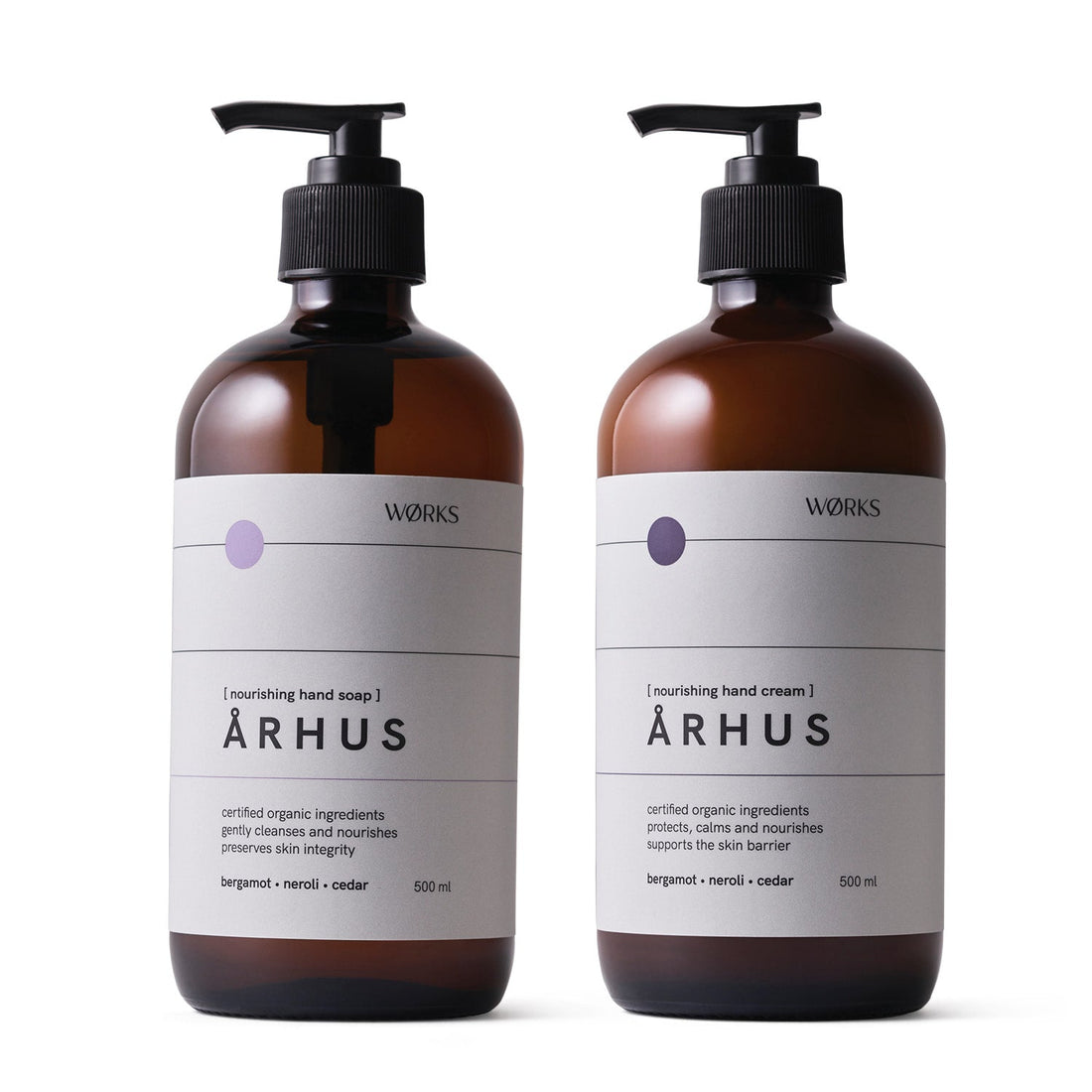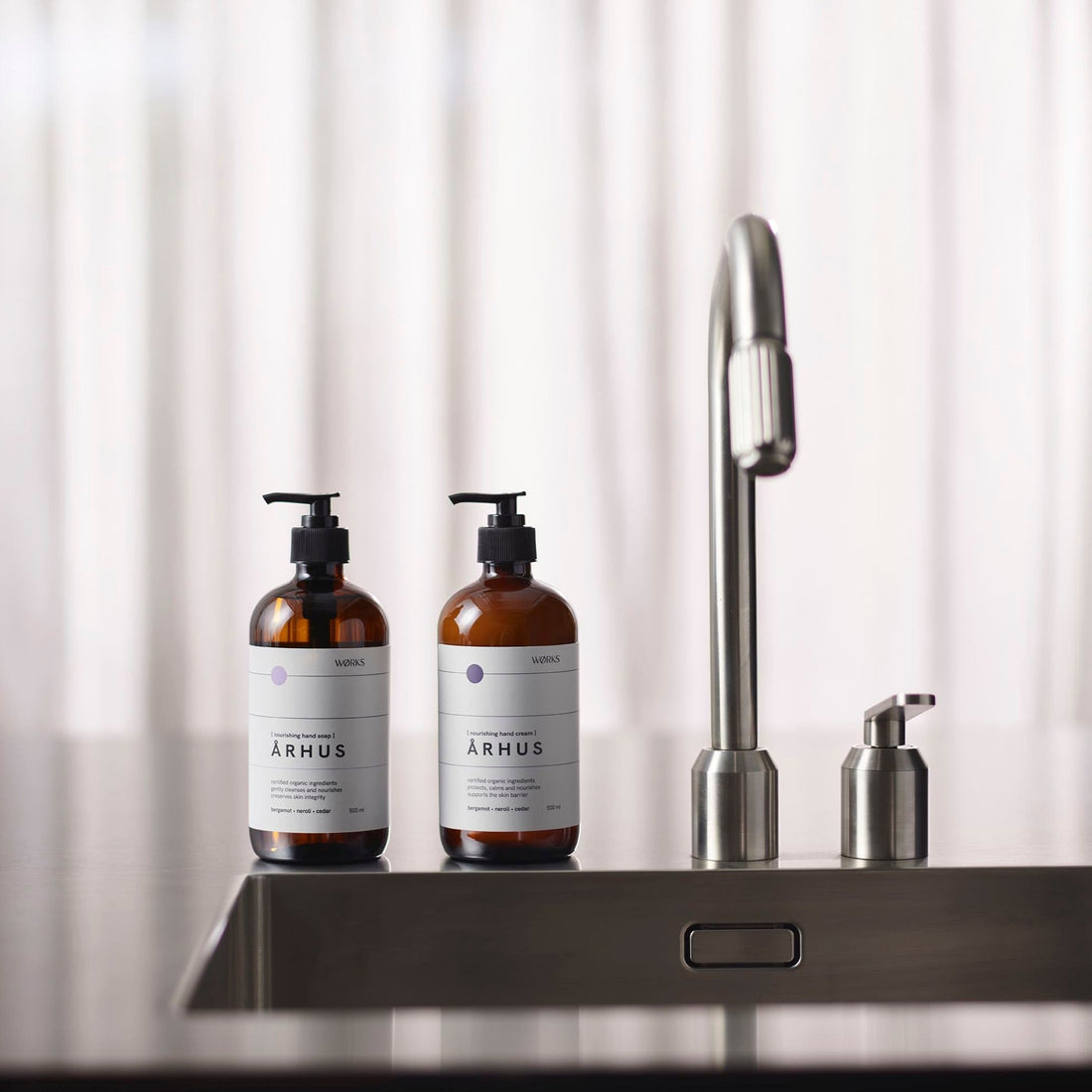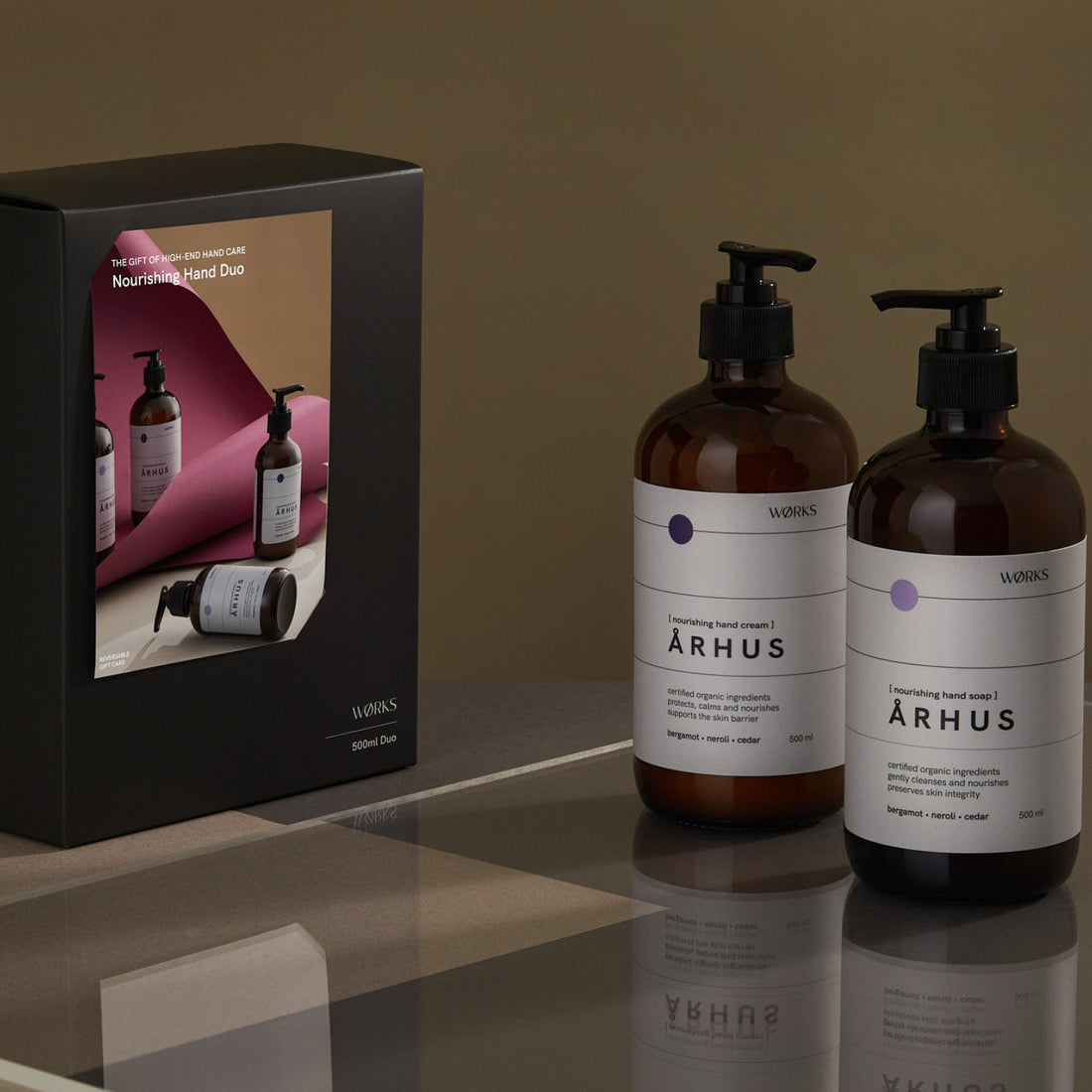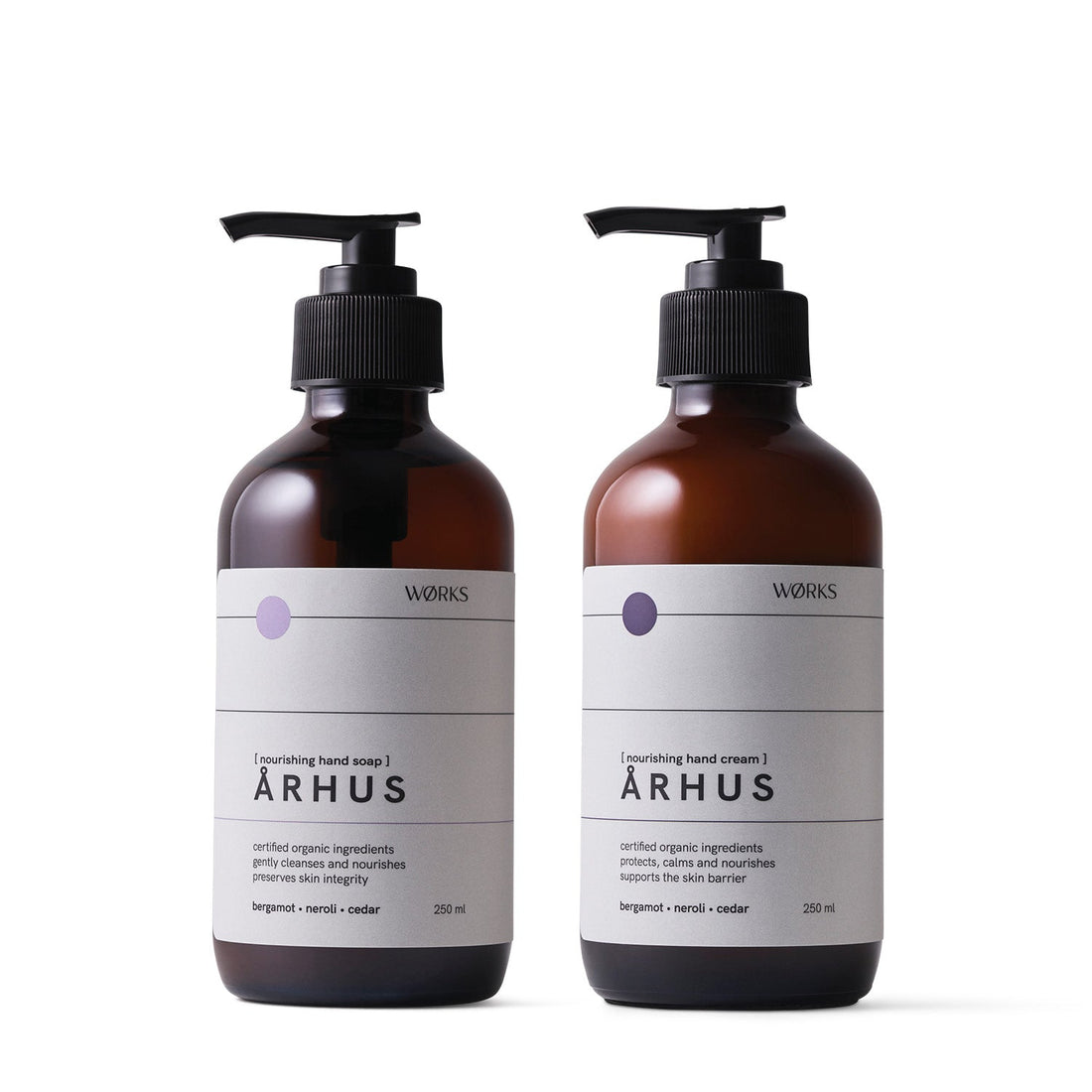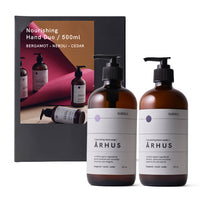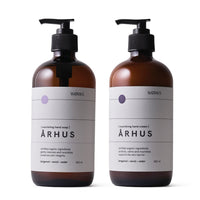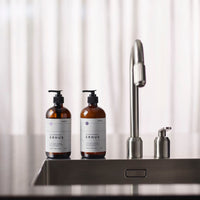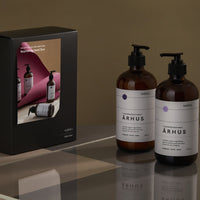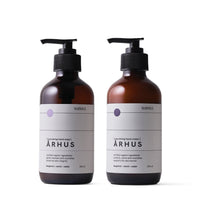 WØRKS - ÅRHUS Nourishing Hand Duo
An organic hand soap and cream duo formulated to deeply nourish and assist anti-ageing.
Soap: Gently cleanse and clarify; remove impurities without stripping the skin; refine dermal texture; hydrate and condition; and soothe sensitive skin. 
Cream: Deeply nourish and boost hydration; assist anti-ageing; improve skin texture; support barrier function; assist skin repair; and protect against environmental damage.
Engineered for optimal skin health. Dermatologically tested, organic, biocompatible and vegan.
Free from synthetics, parabens, sulphates (SLS, SLES, SDS, ALS), dyes, fillers, phthalates, PEGS, detergents, silicones, mineral oils and palm oil. 
Made in Australia. Reusable glass vessel.
Buying this as a gift?
Add a personal message at checkout.