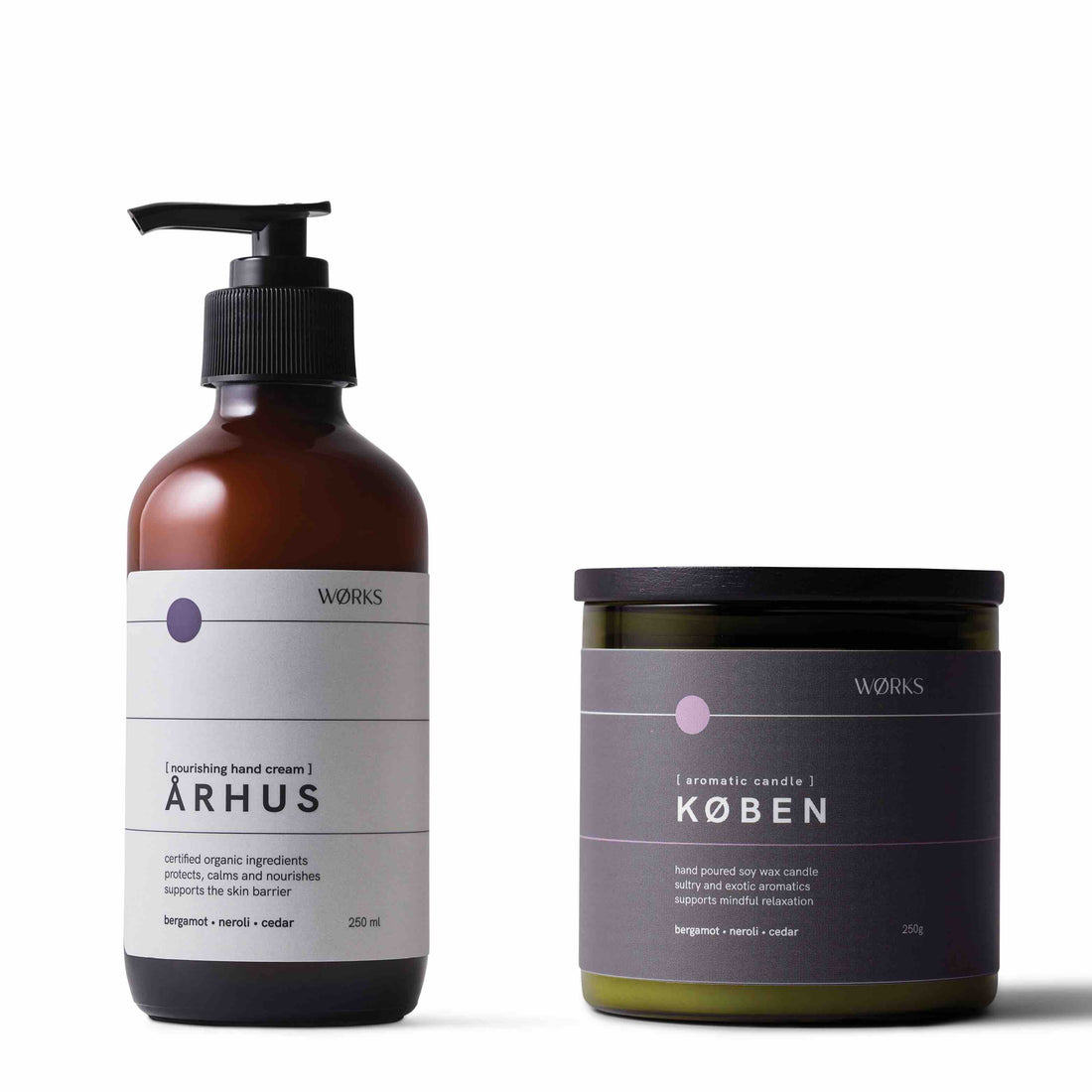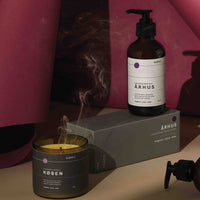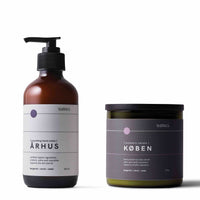 WØRKS - BUNDLE | Bergamot, Neroli, Cedar
A sensory bundle that celebrates our Bergamot, Neroli, Cedar Fragrance. 
With top notes of bergamot and tangelo; heart notes of lavandin and neroli; and base notes of cedar and orange flower, this sultry and exotic scent is blended to support mindful relaxation.
Contains:
- ÅRHUS Nourishing Hand Cream 250ml | Bergamot, Neroli, Cedar

An organic hand cream formulated with biocompatible oils and green tea extract to boost hydration, support the skin barrier and assist anti-ageing. High-performance formulation engineered for optimal skin health. 
Made in Australia from certified organic ingredients. Reusable glass vessel.


- KØBEN Aromatic Candle in Bergamot, Neroli, Cedar | 50hr Burn Duration 

Discover a meeting of premium soy wax, pure cotton wick and gender-neutral aromatics blended by a master perfumer. Free from paraffin, lead, synthetic fragrance and beeswax for a clean burn.
Hand poured and hand finished in Melbourne. Reusable glass vessel.