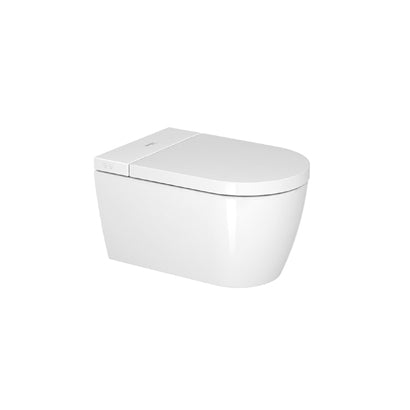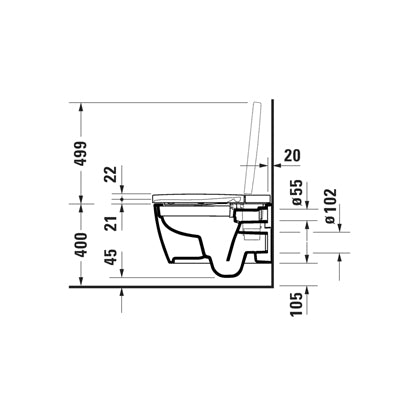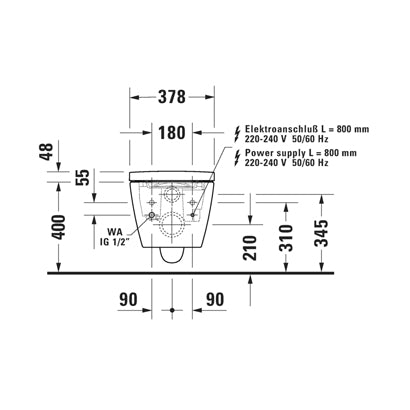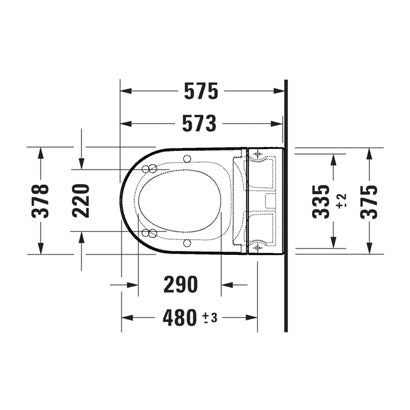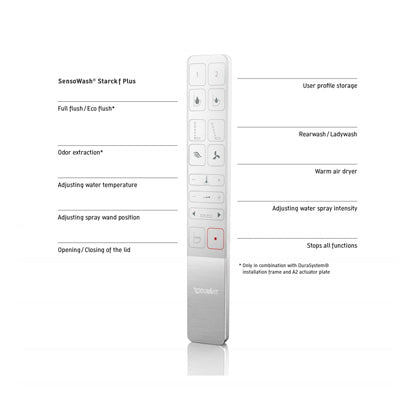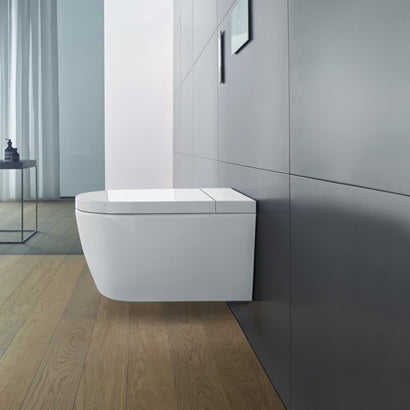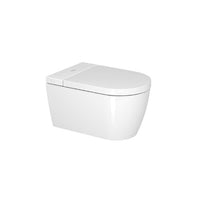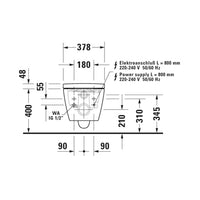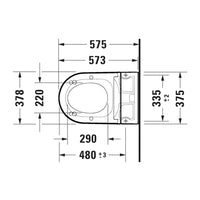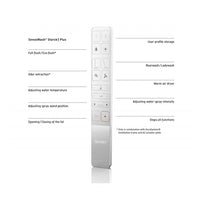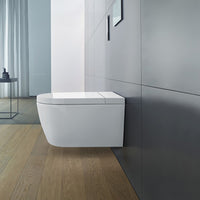 Duravit SensoWash Starck f Plus Wall Hung Pan and Seat
Duravit SensoWash® Starck f Plus Wall Hung Toilet is the newest version of the Sensowash toilets for the Australian market. The most pleasing feature of the Sensowash Starck f Plus is the aesthetic nature of the toilet design. There is 2 versions of the new Sensowash Starck f and the plus is the most sophisticated version of the two. The main differences that set the Plus apart from from the Lite version is that it has Odour extraction technology (can only use 1 type of cistern), automatic lid opening and closing and the seat material is made from Urea not PP which is a lighter more cost effective material. The SensoWash® Starck f can also be individually configured and controlled using the SensoWash® app which is a special feature of this smart toilet from Duravit
The sensowash Starck f functions are:
Rearwash: Pleasant and safe cleansing. Water temperature, water spray intensity and the spray wand position can be individually adjusted and saved.
Ladywash: Specially developed for female users, the ladywash uses a delicate water jet for gentle cleaning.
Night light: When it's dark, a night light function provides orientation and safety, without interrupting the body's repose.
Comfortwash: For an comfortable wash, the spray wand moves forwards and backwards. The Comfortwash can be switched on while the Rearwash or Ladywash are being used.
Please note: In Wall Cistern with Frame and Buttons are required,
Easy one-handed removal of seat and lid
Odor Extraction: This is only available with one type of cistern and this is a true odor extraction system that connects to a pipe in the cistern to remove the smells.
Air and seat surface temperature adjustment
Hygiene Glaze 2.0 and rimless toilet pan design
Warm air dryer
Designed by Philippe Starck