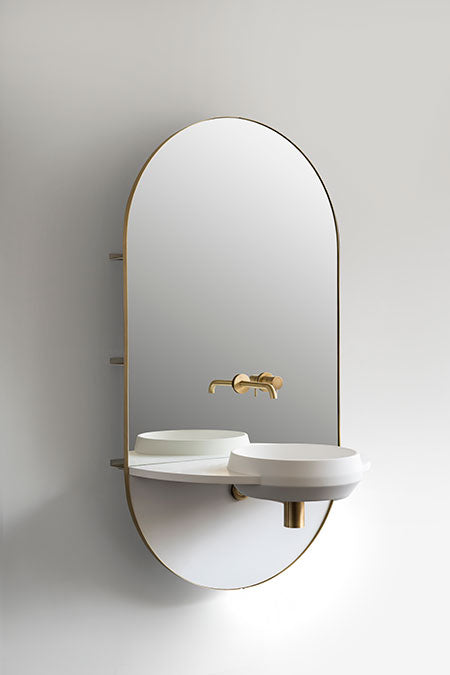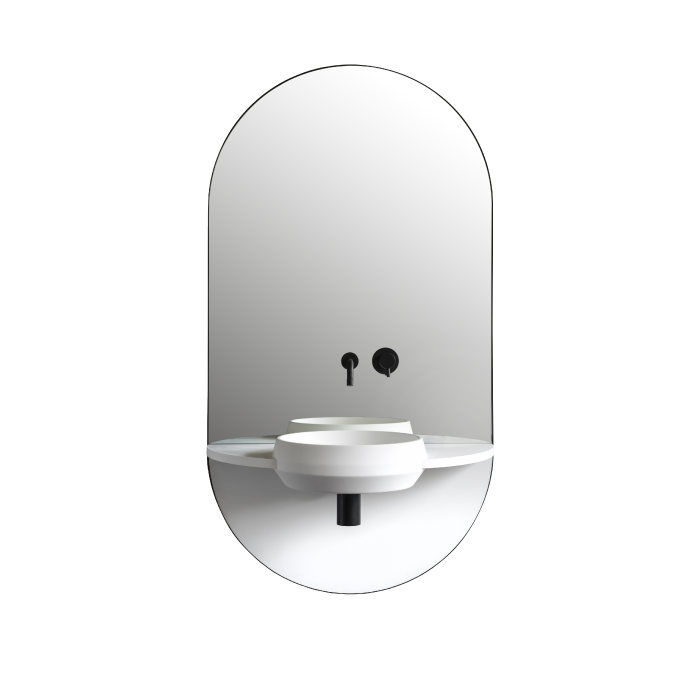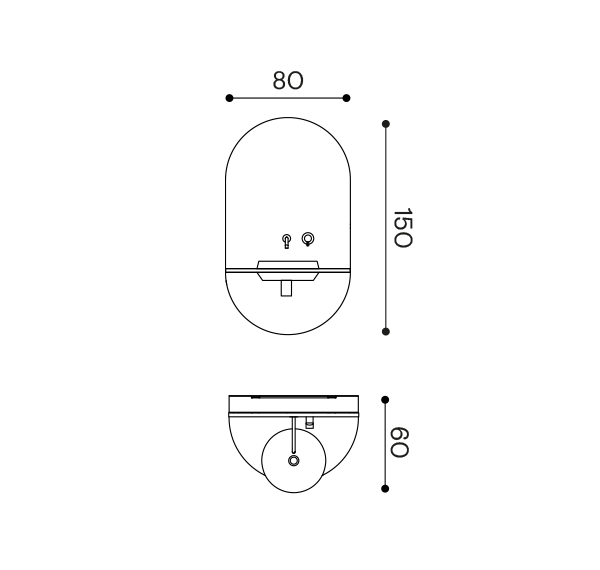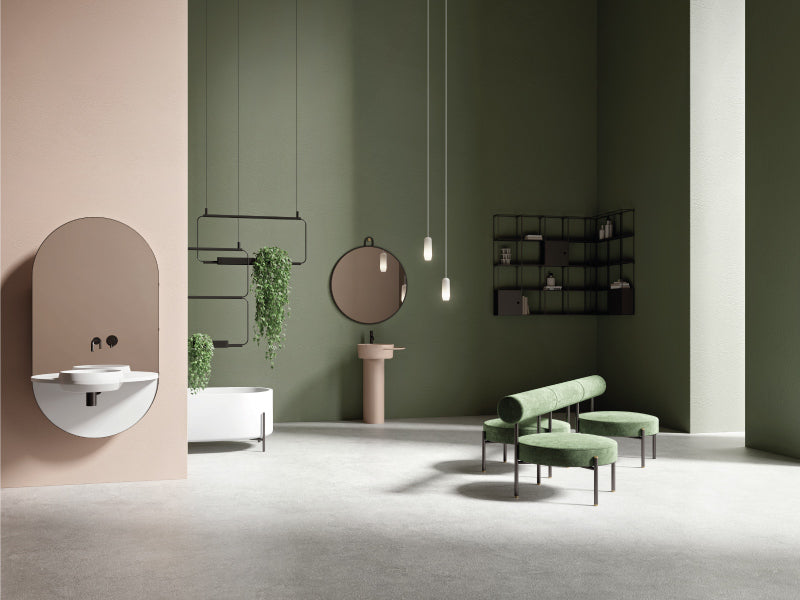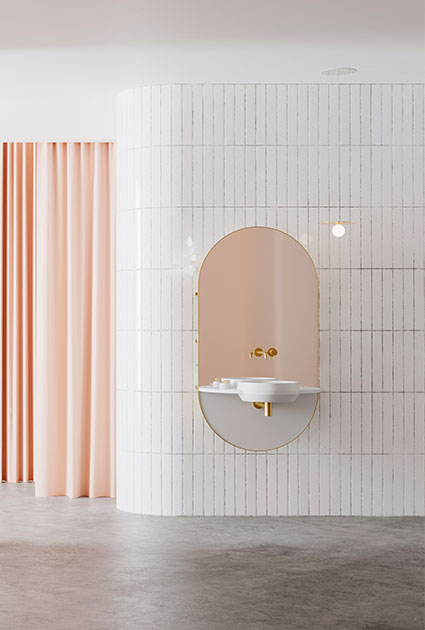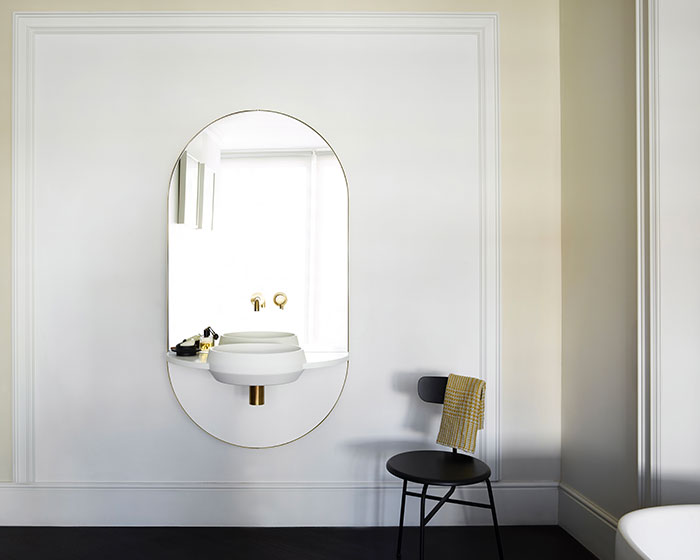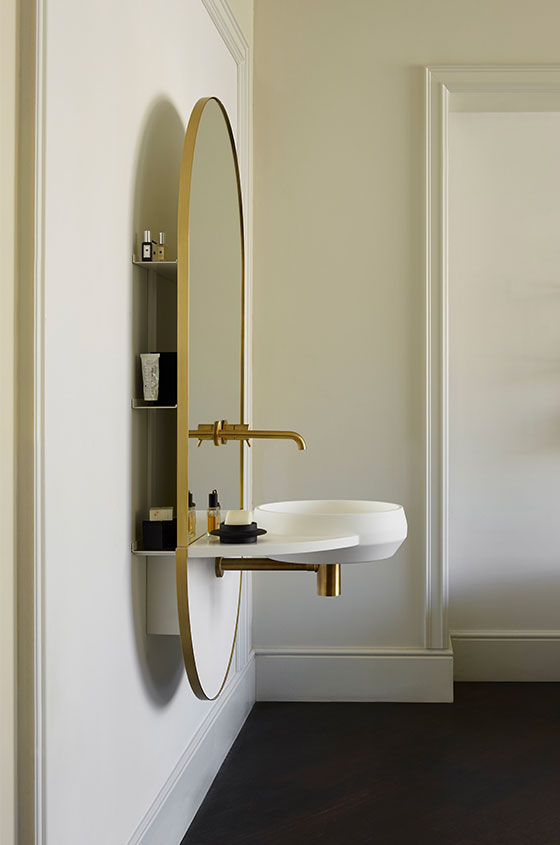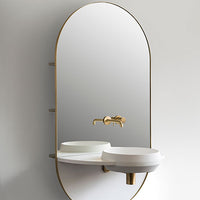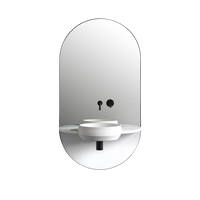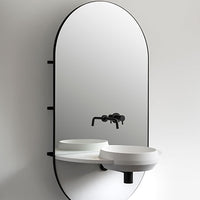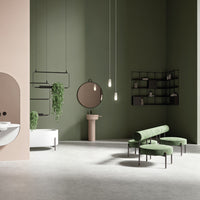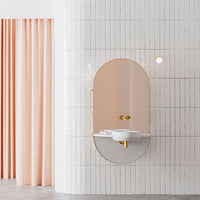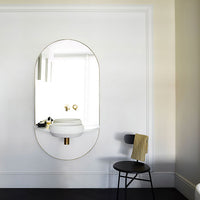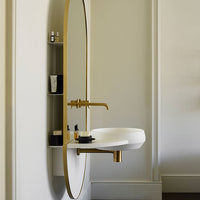 EX.T Arco Integrated Mirror, Taps, Washbasin and a Shelving System
Arco is a multi functional bathroom furniture featuring an integrated mirror, taps, washbasin and a shelving system hiding behind the glass. A product characterized by functional versatility and material blend, Arco is available in two editions: in matt varnished black and solid satin brass structure. The seed of Arco was, as its name points out, the arch. A very simple geometrical shape yet extremely versatile and inspiring. Departing from such a basic element, we were able to produce multiple options of elements, some of them incorporating a water tap and a sink, others a mirror and a vanity top.
 Available in Black and Brass finish.