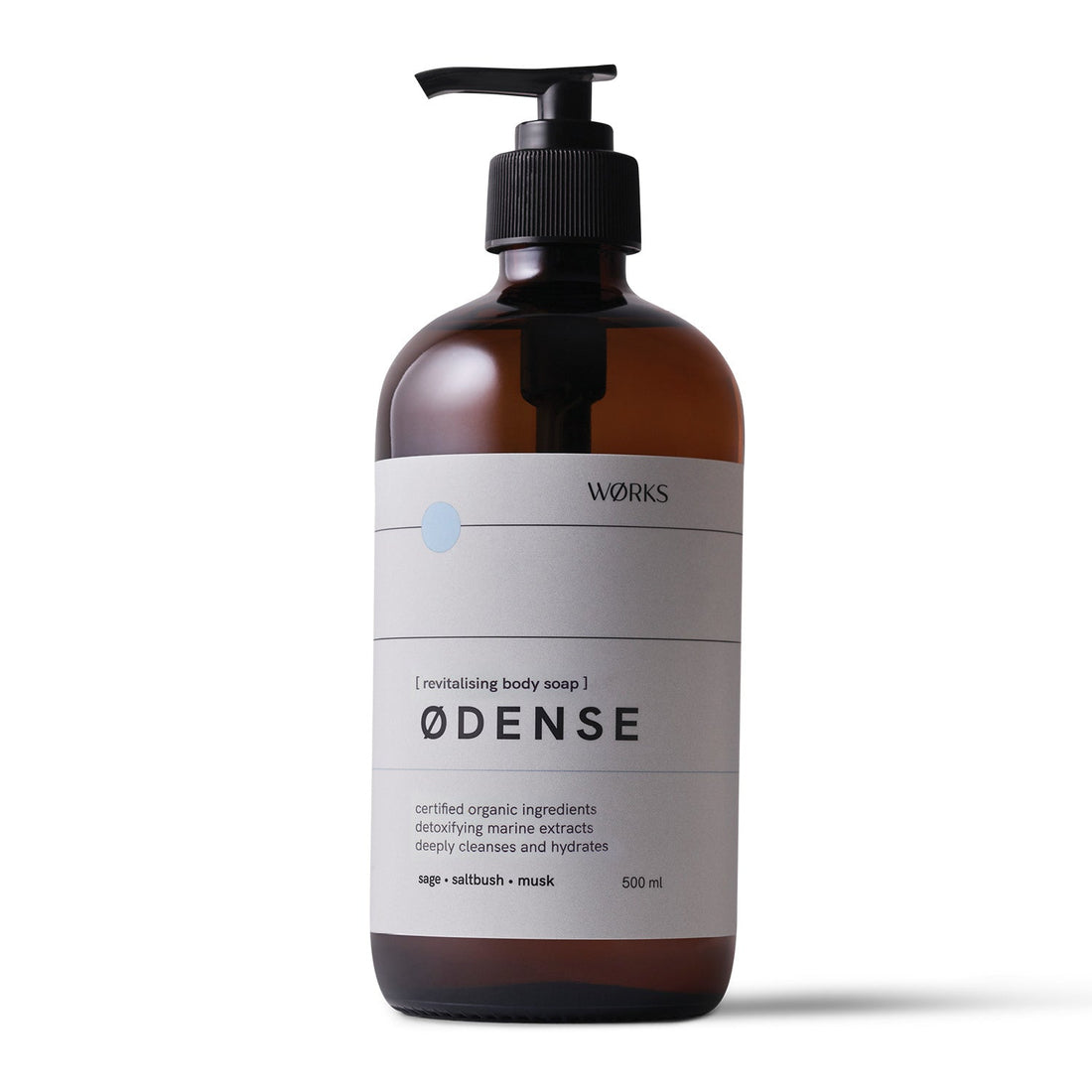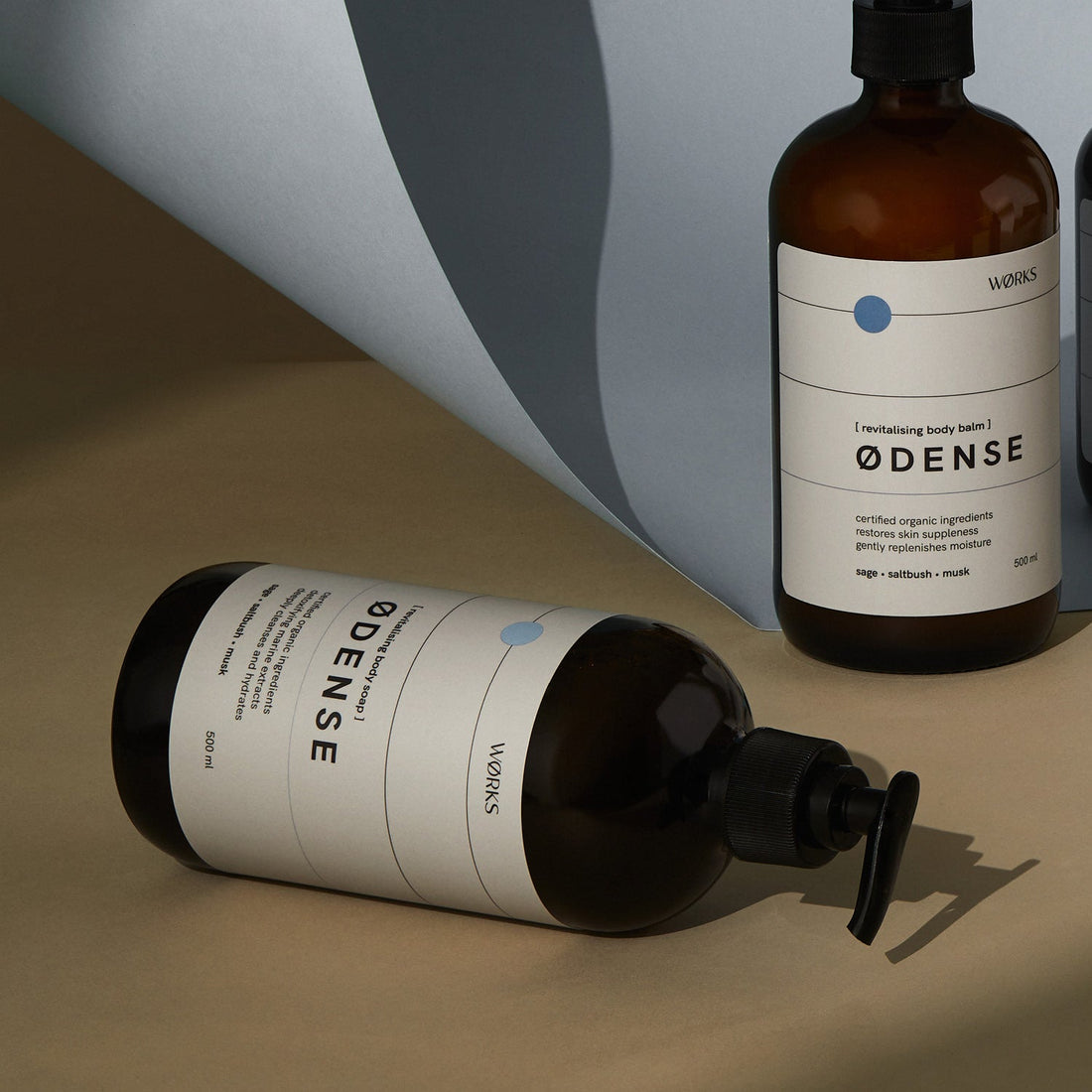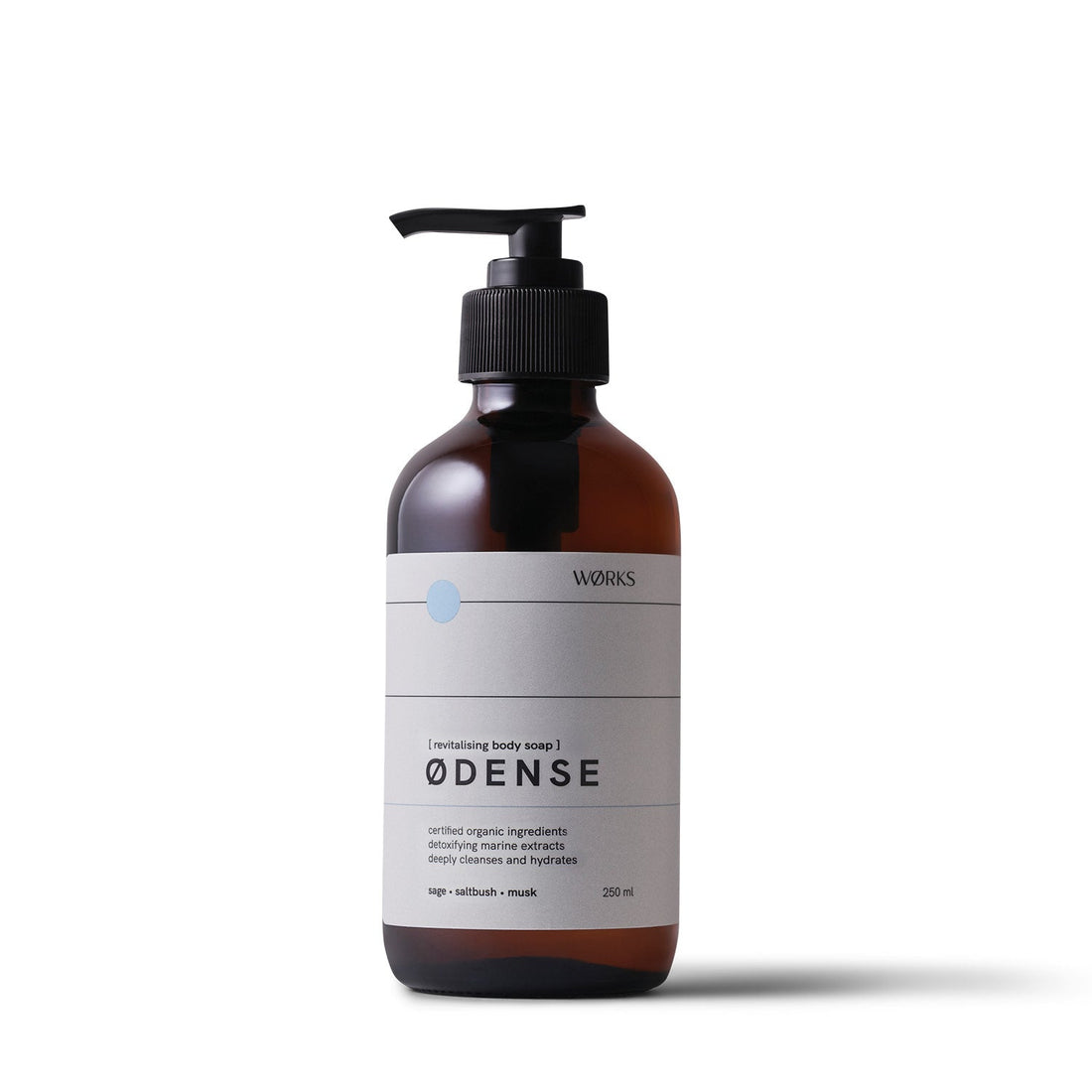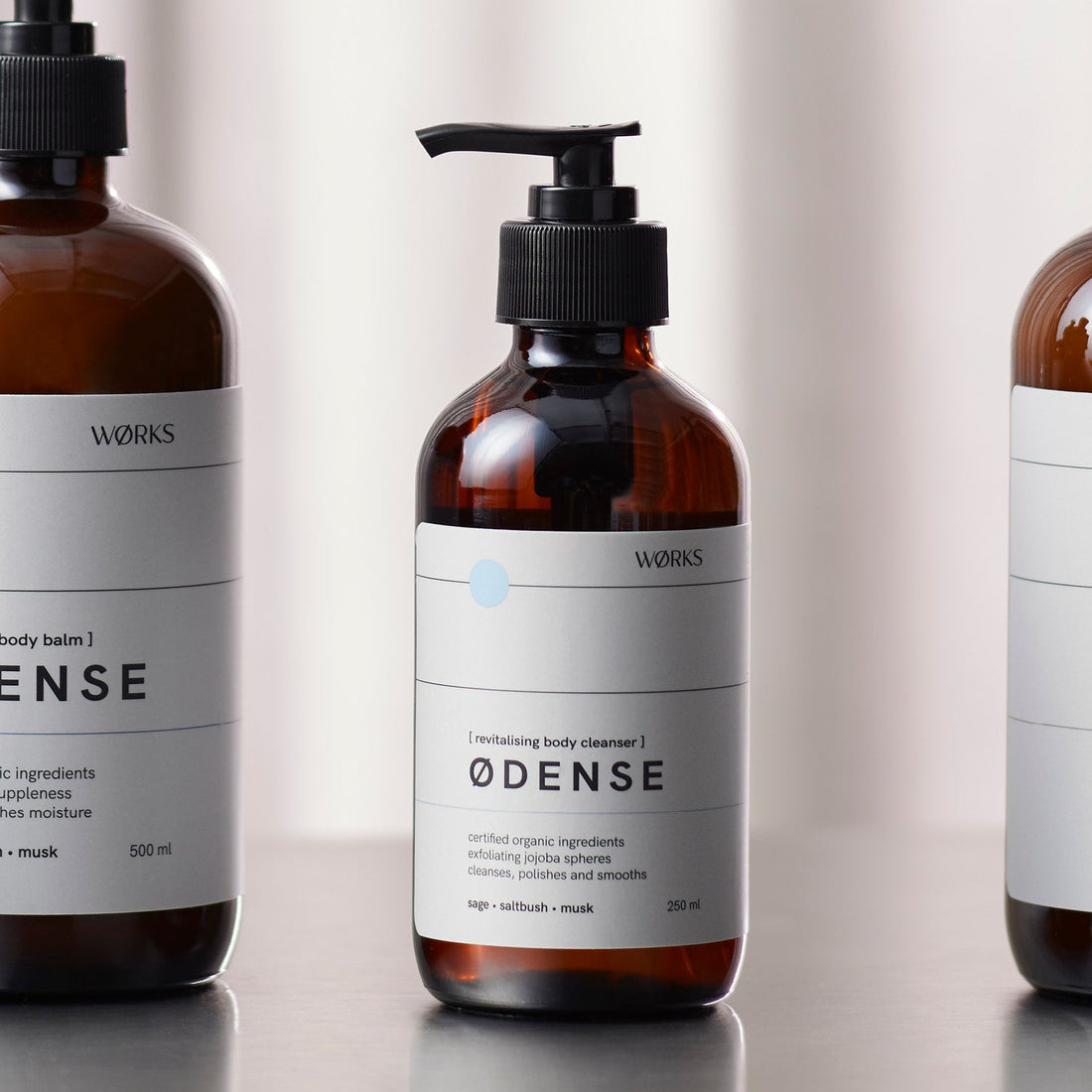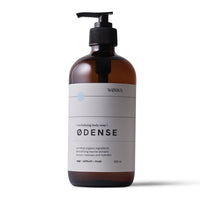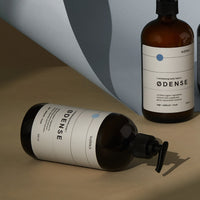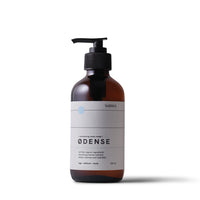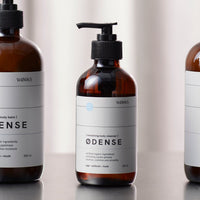 WØRKS - ØDENSE Revitalising Body Soap
Deeply cleanse and detoxify; promote even skin tone and elasticity; defend against irritation; strengthen the skin barrier; and assist cell regeneration.  
A pH balanced organic liquid soap formulated with nourishing oils and antioxidant-rich marine extract. Non-sensitising and suitable for sensitive skin.
Engineered for optimal skin health. Dermatologically tested, organic biocompatible and vegan.
Free from synthetics, parabens, sulphates (SLS, SLES, SDS, ALS), dyes, fillers, phthalates, PEGS, detergents, silicones, mineral oils and palm oil. 
Made in Australia. Reusable glass vessel.