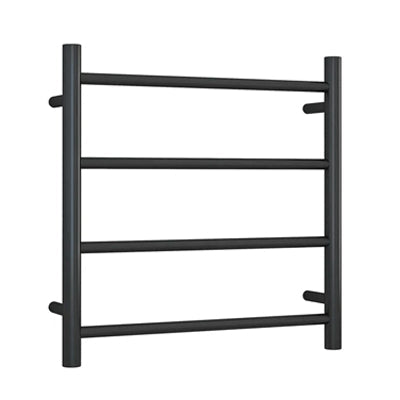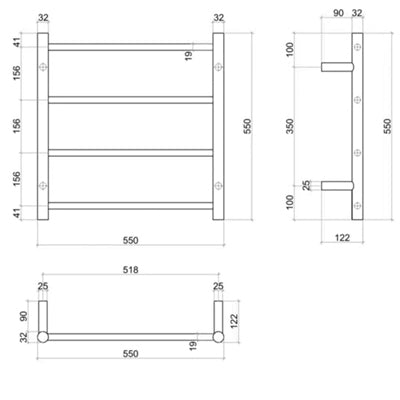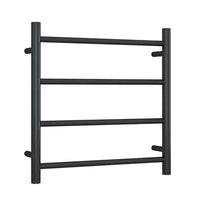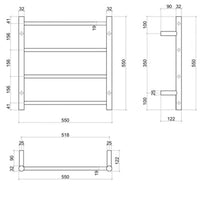 Thermogroup 4 Bar Thermorail Matte Black Straight Round Heated Towel Ladder 550mm
Something as simple as an electric heated towel rail can transform the feeling of your bathroom. There's nothing like a warm dry towel. Heated towel rails were once considered a luxury, but did you know that a standard Thermo-rail dry electric heated towel rail can cost as little as one cent an hour to run! This is one luxury you can't afford to miss out on.
Warm up your towels with this gorgeous matte black heated towel rail 

550mm wide x 550mm high
Multiflex wiring means there is a connection point on both the left and right side of the rail and the lead can be connected to either side 
As a dry electric element rail, the rail can be mounted either way up meaning the wiring can be from any of the 4 mounting points
Quality 304-grade stainless steel material with matte black powder coating
4 bars allows for plenty of room for towels and clothes
Add a timer so you can choose when your towel rail heats up. Toasty towels in time for your shower!