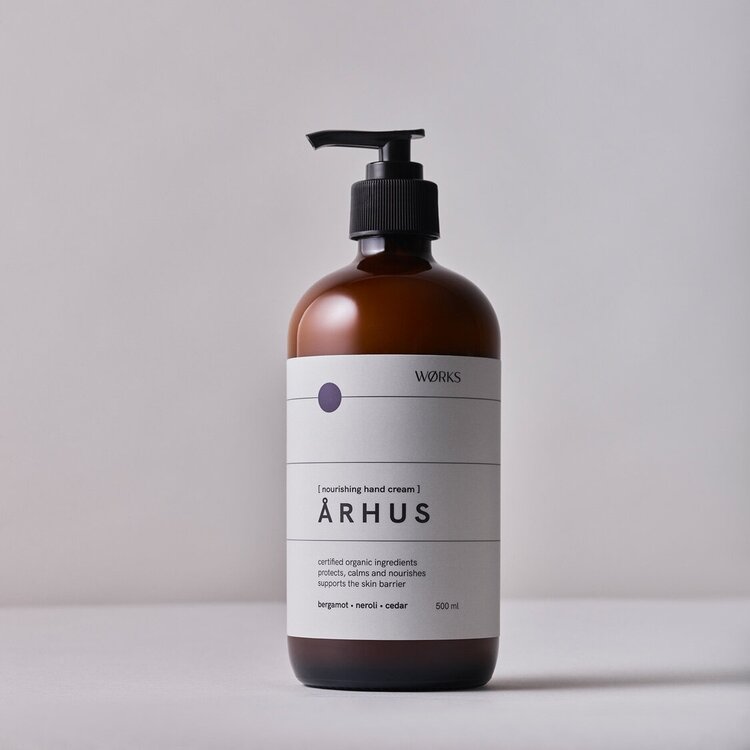 WØRKS ÅRHUS Nourishing Hand Cream
A superior hand cream that nourishes deeply and leaves skin soft, smooth and subtly scented. Scientifically formulated and infused with green tea extract, ÅRHUS Nourishing boosts hydration, absorbs quickly and supports the function of the skin barrier.
Key notes: bergamot, neroli, cedar.
Key ingredients: almond, macadamia and coconut oils, shea butter, green tea extract.
Vegan and biodegradable. Free from parabens, sulphates (SLS, SLES), phthalates, silicones, PEGS, mineral oils and palm oil. Contains certified organics.
Content Weight: 500ml