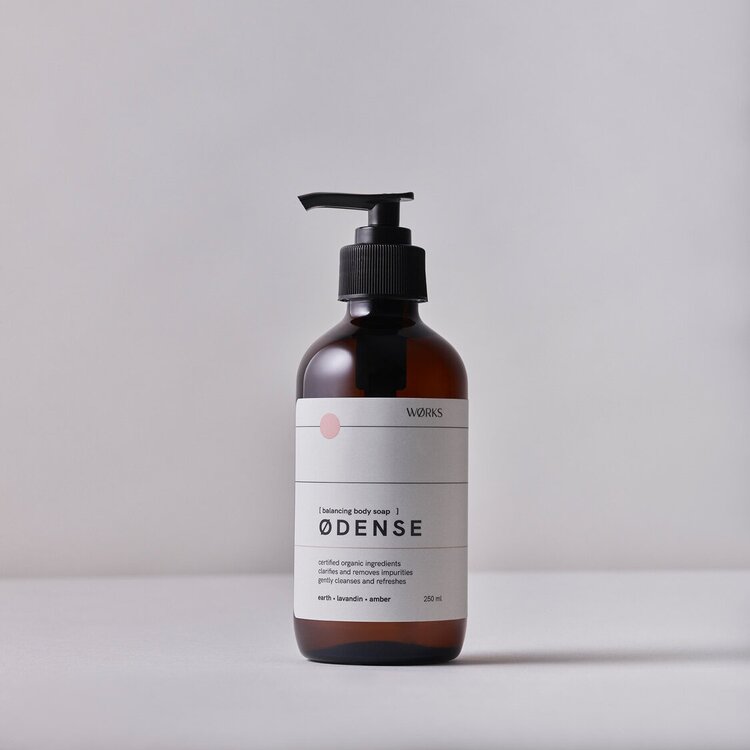 WØRKS ØDENSE Balancing Body Soap
A superior body soap infused with iris root extract to gently cleanse and remove impurities without stripping away beneficial natural oils. Scientifically formulated and pH balanced, ØDENSE leaves skin calm, soft and refreshed.
Key notes: earth, lavandin, amber.
Key ingredients: olive and coconut oils, iris root extract.
Vegan and biodegradable. Free from parabens, sulphates (SLS, SLES), phthalates, silicones, PEGS, mineral oils and palm oil. Contains certified organics.
Content weight: 250ml