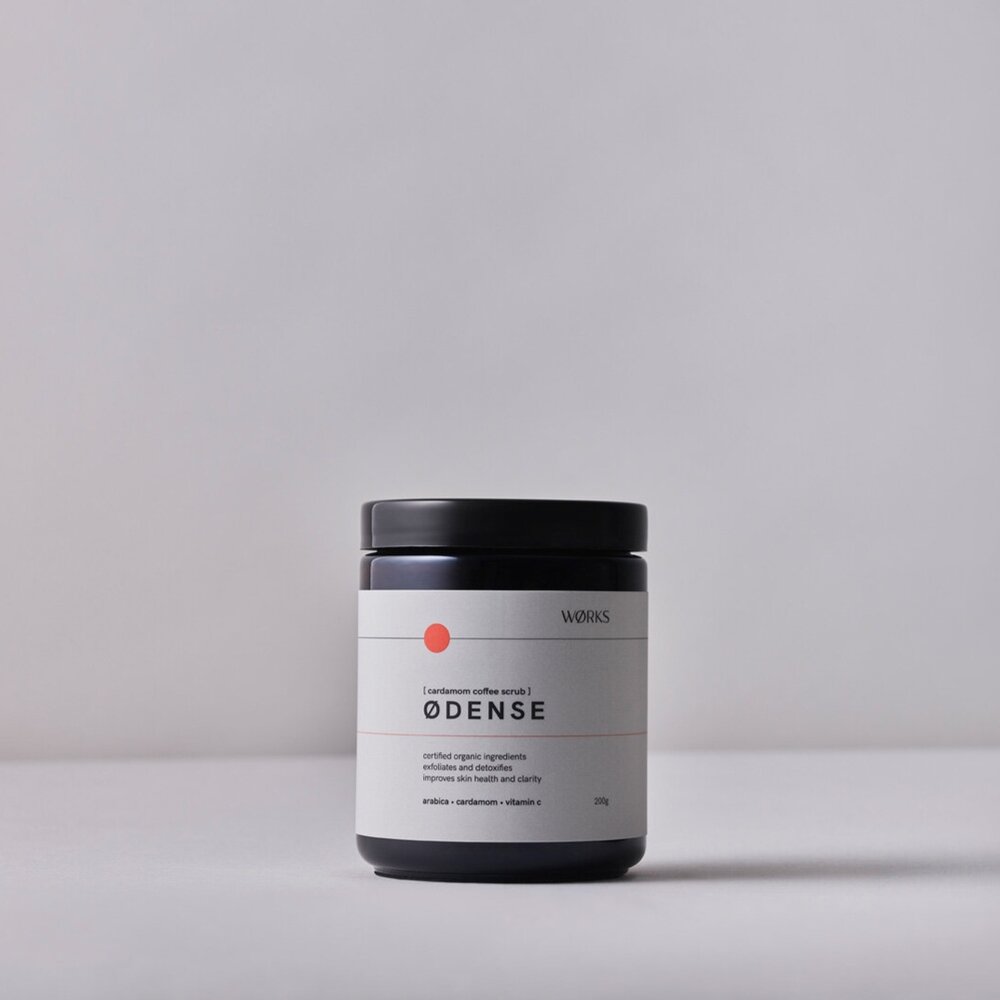 WØRKS ØDENSE Cardamom Coffee Scrub
An organic cardamom-infused coffee scrub formulated to promote cellular renewal, stimulate circulation, detoxify and improve skin clarity. 
Contains naturally occurring antioxidants, alpha hydroxy acid (AHA), zinc, manganese and vitamins C and E to support skin health, reduce inflammation, boost hydration and leave skin soft and supple.
Key ingredients: coconut, olive and almond oils, arabica, cardamom, rapadura.
Vegan and biodegradable. Free from parabens, sulphates (SLS, SLES), phthalates, silicones, PEGS, mineral oils, microbeads and palm oil.
Weight: 200g