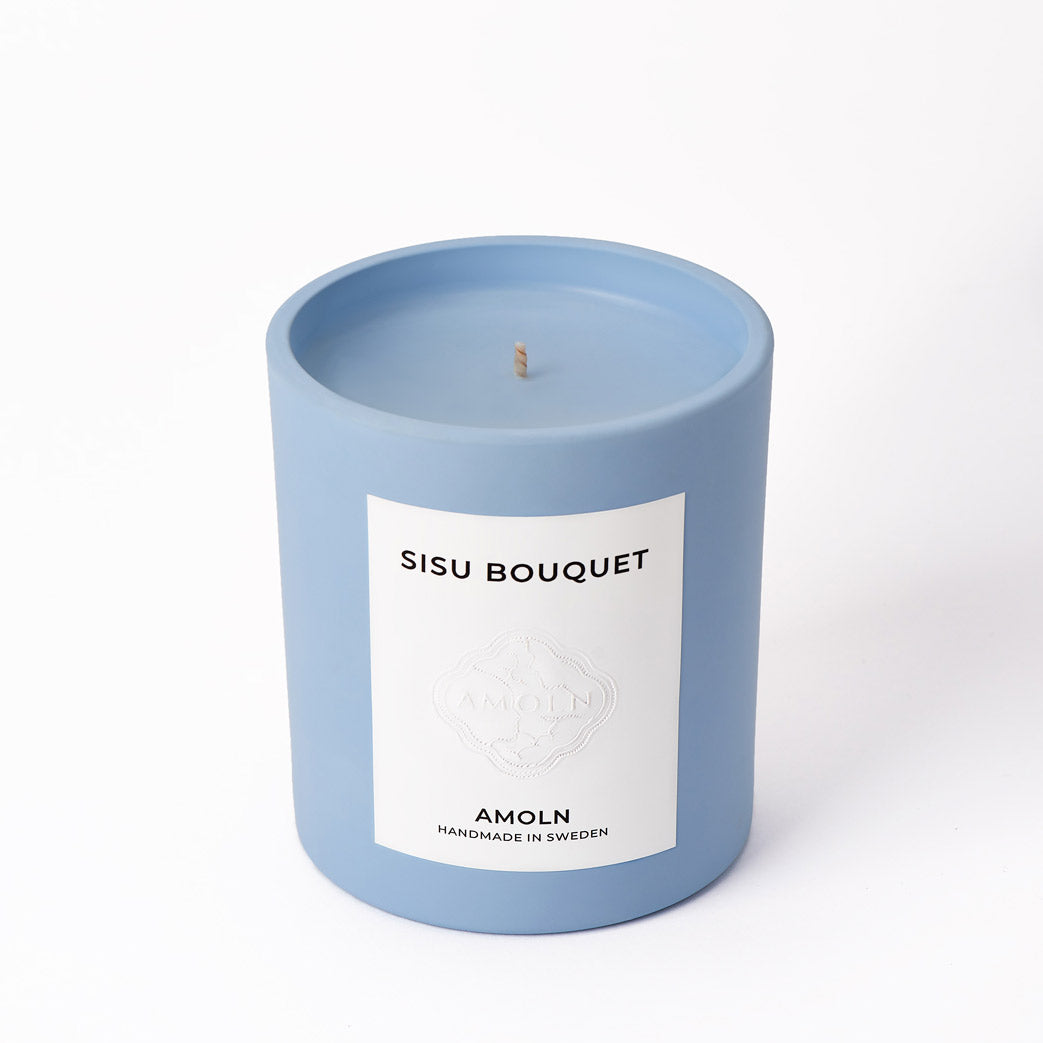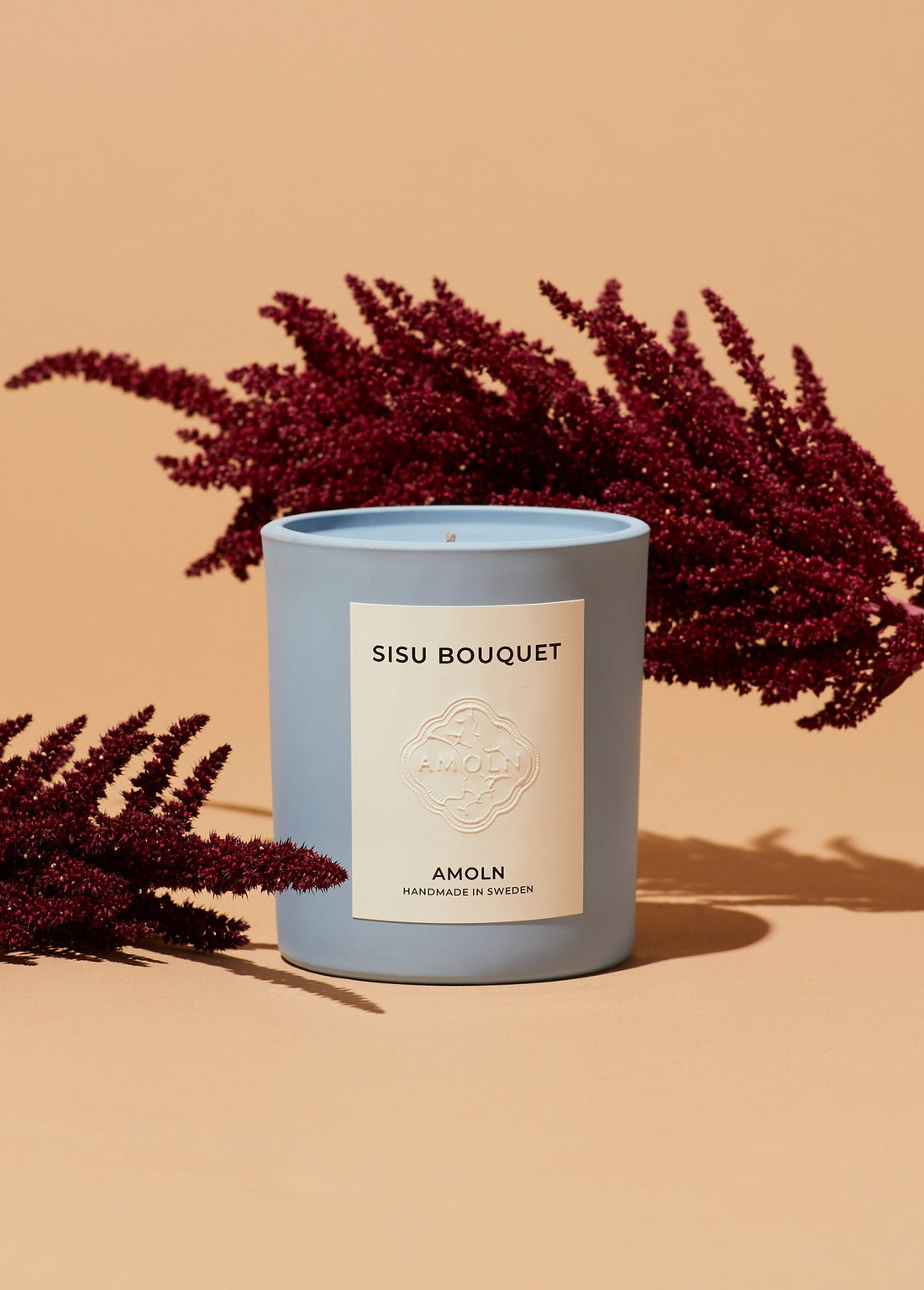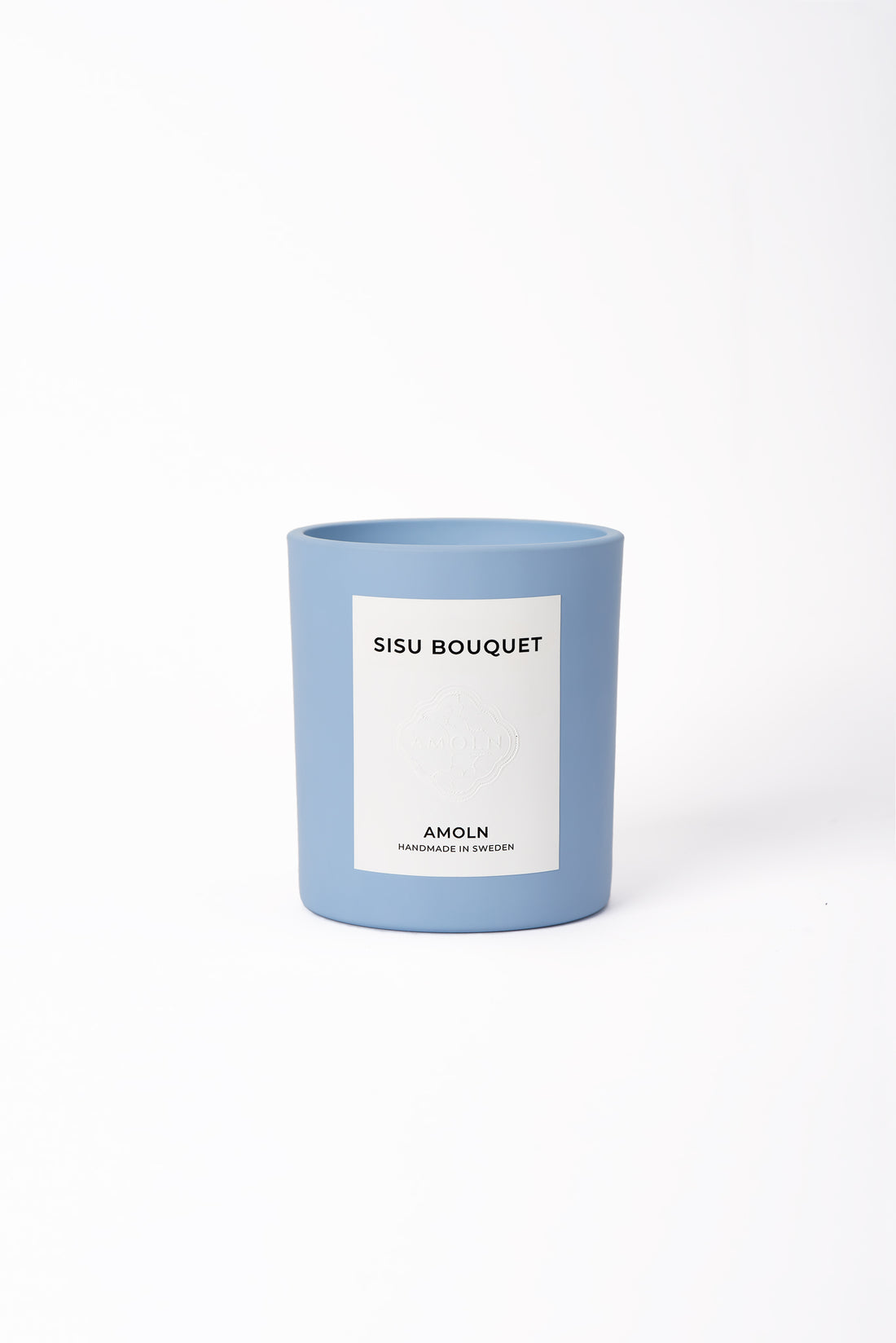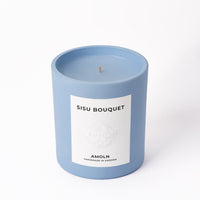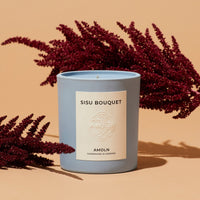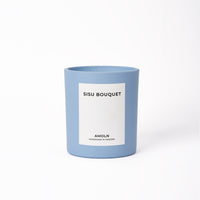 Amoln Sisu Bouquet Candle
Sisu Bouquet pays homage to our Nordic neighbours. The Lily of the Valley's delicate bells sway in the fresh breeze, accompanied by saffron, wild hyacinths, moss and green leaves.
Sisu is a unique Finnish philosophy characterized by determination, persistence and tenacity.  A celebration of these values, Sisu Bouquet honours Finland's national flower, Lily of the Valley, which grows in the woodlands of the northernmost parts of the country. Layered with saffron, mountain flowers, musk, fig tree leaves and Finnish Rhubarb, this amorous candle brings charismatic freshness wherever it blooms.
280G | 10 OZ
H: 10 cm | 3,95 inches
∅: 8,8 cm | 3,5 inches
*Due to natural floral ingredients used to produce Sisu Bouquet candle, wax surface could frost or appear pink in color if exposed to certain lighting and temperature. However, after burning, Sisu Bouquet wax can turn blue again.