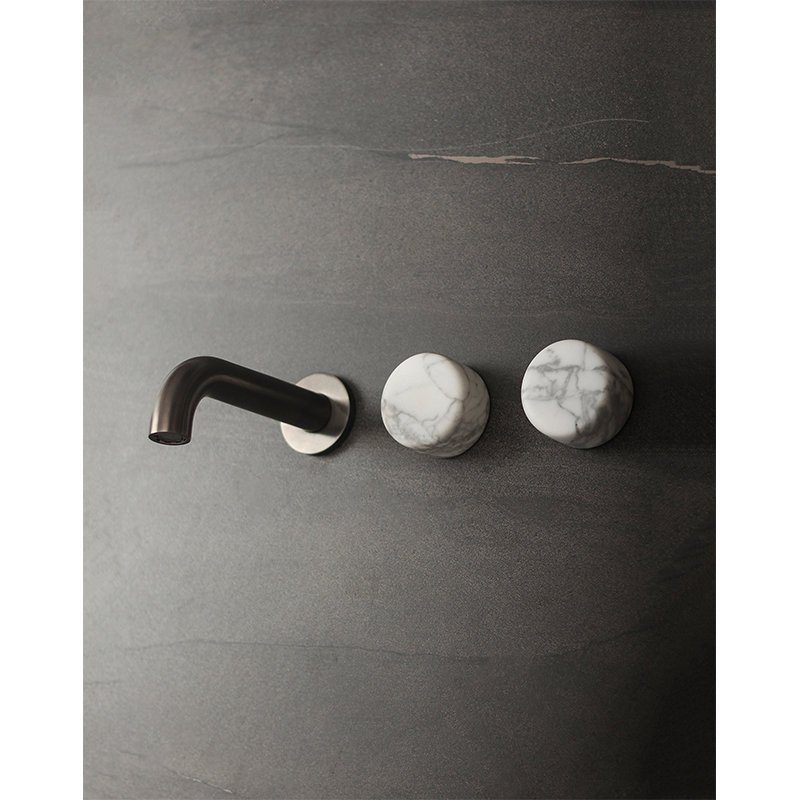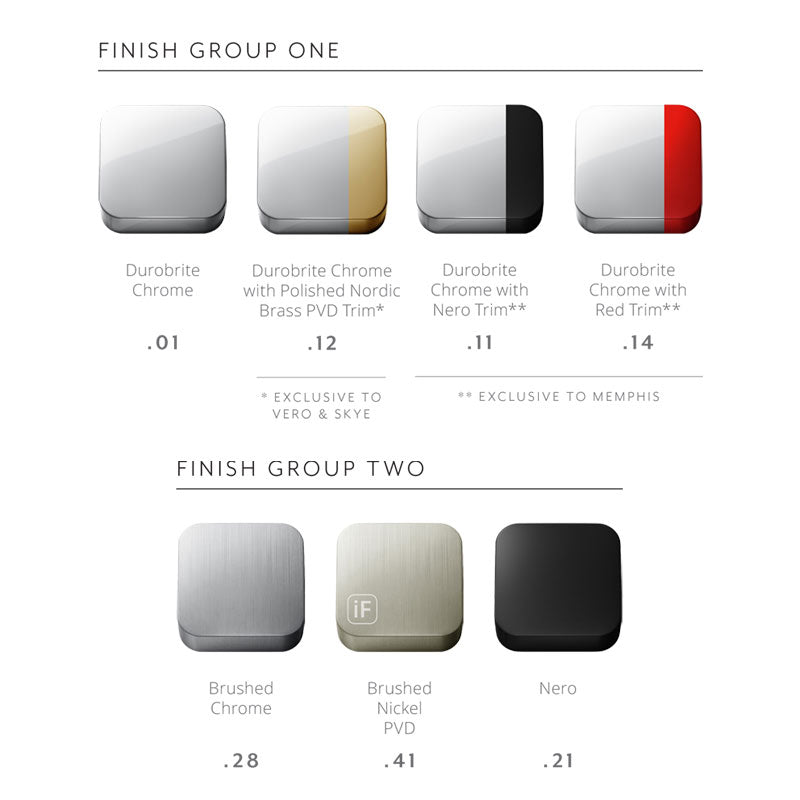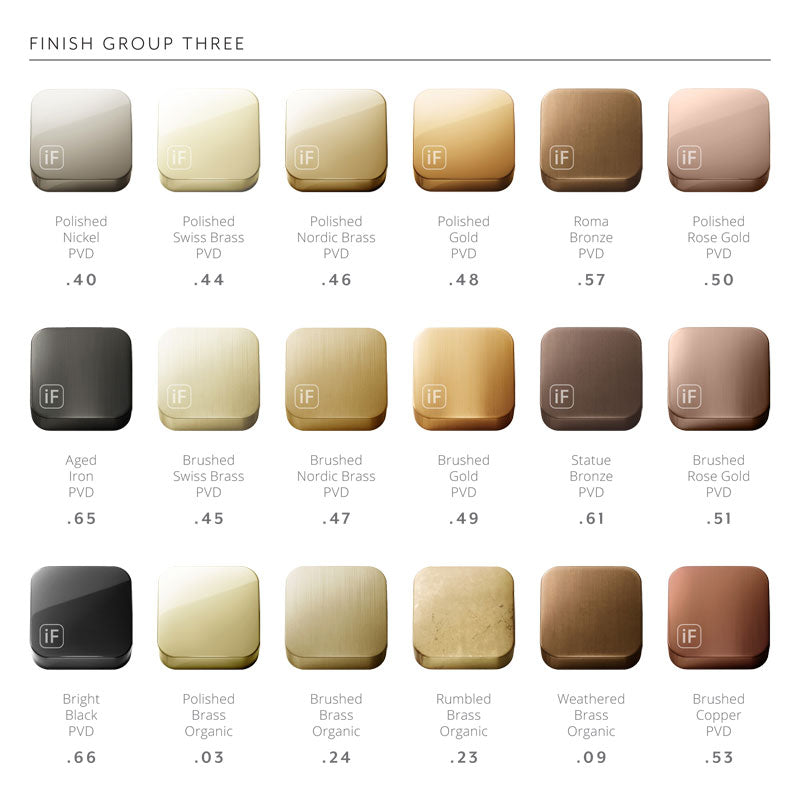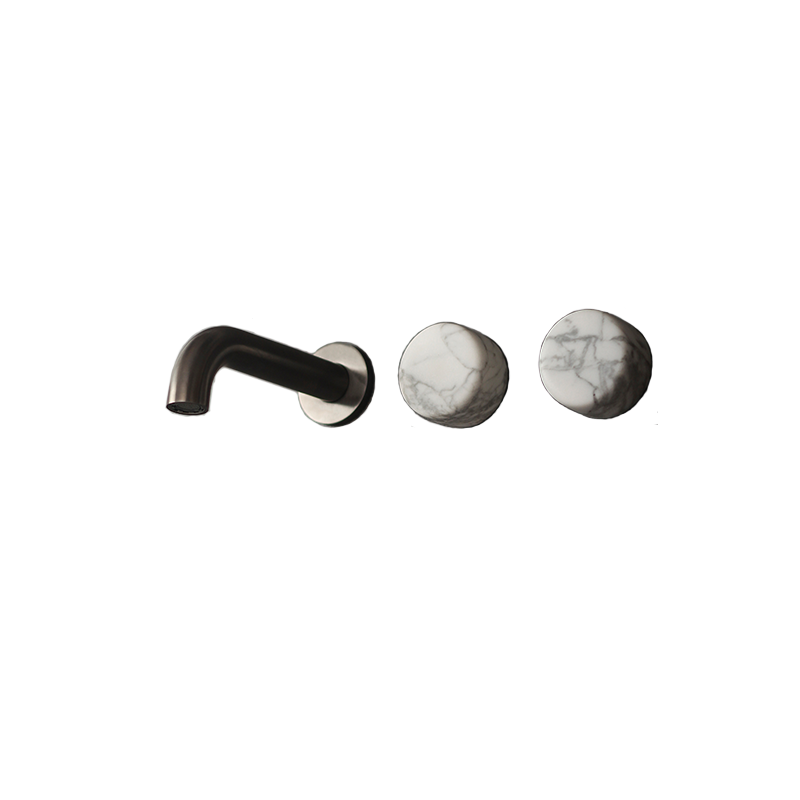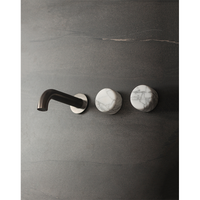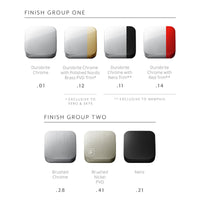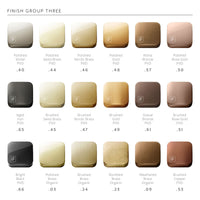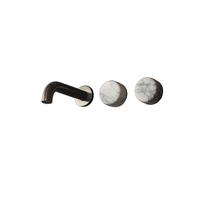 Brodware Halo Marble Wall Set with 150mm Spout on One Side - Aged Iron PVD 1.9505.08.6.65
The Brodware Halo Marble Wall Set with 150mm Spout on One Side - Aged Iron PVD
Opulent style uniquely forged by nature. The Halo Marble collection delivers effortless elegance with unique veining forged over the eons. A timeless look for any bathroom or kitchen, our individual marble fixtures exude a sense of richness, opulence and tradition while showcasing a distinctive natural beauty not found in other materials.
Features
Aged Iron PVD finish
150mm spout
Marble handles
Ceramic Disc
WELS 6 star water rating
Halo Marble handles are sealed when supplied. We recommend resealing the marble surface with a penetrating marble sealer every 3-5 years to prevent watermarking and discolouration.
Wall taps must have tap body face 20mm behind the finished wall face.
Lead time: 
Chrome finish 1-2 weeks
All other colors 6-12 weeks